Posted on
Fri, Jan 27, 2012 : 4:47 p.m.
Marijuana-laced cookie left man hospitalized for four days
By Lee Higgins
Bonnie Archibald was so eager to share her chocolate chip cookies that she left one on a coworker's desk. She handed another coworker a cookie and smiled.
Archibald brought a batch of "special cookies" to Margolis Nursery in Superior Township, where she worked in retail, a police report says. She asked a friend she works with to make the treats, which were laced with marijuana, and thought it would be a joke to pass them out.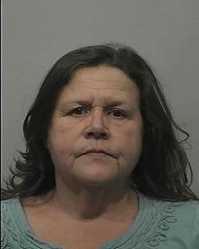 Investigators said the prank went too far when the two unsuspecting coworkers were sickened by the cookies. One was hospitalized for four days after complaining of "stroke-like symptoms." The other didn't feel well for hours.
Archibald, 58, of Romulus, pleaded guilty Tuesday in 14A District Court to two counts of aggravated assault and battery in connection with the Nov. 7, 2008, incident.
The police report shows that roughly an hour after a 52-year-old coworker ate the cookie left on his desk, he called 911 complaining of the stroke-like symptoms.
He was "sweating profusely, his heart was racing, he experienced dizziness and was having memory loss." The man, who lives in Ann Arbor, was taken by ambulance from an Olive Garden in Ann Arbor to St. Joseph Mercy Hospital in Superior Township, where he spent four days. Tests came back fine. The hospital never tested for drugs, having no reason to suspect it.
When he returned to work, the report says, he asked Archibald, "What did you put in those cookies?
Archibald, became defensive, and said, "Nothing." He told her that he didn't eat anything else that day. She replied, "I ate one and I didn't get sick."
The man was approached by a 58-year-old coworker who also ate a cookie. That man, who lives in Saline, told him that Archibald "was smiling at him as she handed him a cookie."
He was sick for seven-and-a-half hours, spending two of those hours in his office suffering from "stomach pains" and "dizziness." His heart also was racing.
When he asked Archibald what was in the cookies, the report says, she simply smiled. Deputies took a report on the incident 11 days later.
When a deputy interviewed Archibald, she said she didn't make the cookies. Her friend, who wasn't charged, told investigators that he baked them as a favor. He had no idea she was passing them out.
Archibald changed her story several times, the report says, before explaining what happened.
"Archibald then became very emotional (crying) while apologizing for giving her co-workers the marijuana laced cookies," the report says.
Archibald is out on a promise to appear in court and is scheduled to be sentenced Feb. 28, when she faces up to a year in jail on each misdemeanor count.
Lee Higgins covers crime and courts for AnnArbor.com. He can be reached by phone at (734) 623-2527 and email at leehiggins@annarbor.com.