Posted on
Mon, Jan 23, 2012 : 5:59 a.m.
State police investigate death of Ann Arbor woman at Ypsilanti Township motel
By Lee Higgins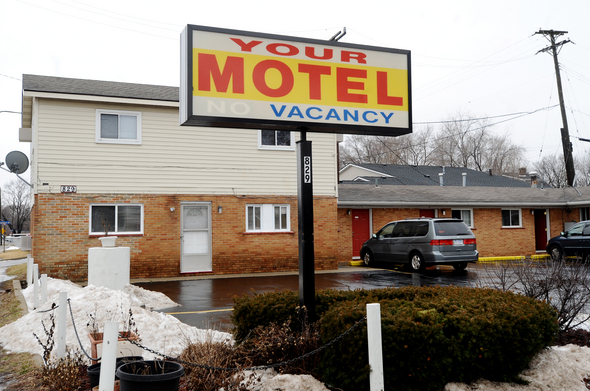 Melanie Maxwell | AnnArbor.com
Michigan State Police are investigating after a woman was found dead Friday at an
Ypsilanti Township
motel, where she was dropped off Thursday night by two Washtenaw County sheriff's deputies while she was intoxicated.
Sheriff's department spokesman Derrick Jackson confirmed Sunday that state police are investigating the death of a 37-year-old Ann Arbor woman at Your Motel at 829 East Michigan Avenue.
Authorities have not released the woman's name. Jackson said there are no obvious signs of foul play and it's possible drugs contributed to the death, but the Washtenaw County Medical Examiner's Office is still investigating. An autopsy was conducted Saturday, but a cause and manner of death have not yet been determined, officials at the medical examiner's office said.
The sheriff's department asked Friday afternoon for state police to investigate, Jackson said, because the deputies are believed to be among the last people to have had contact with the woman.
An internal investigation also is under way, but the deputies, whom Jackson did not identify, have not been placed on leave.
The deputies dropped the woman off after responding to a dispute Thursday night in the township on Russell Court, which isn't far from the motel. The woman was having a verbal argument with her boyfriend, who asked deputies to get her a hotel room and gave them money, Jackson said. Jackson said he didn't know whether the boyfriend specified a hotel.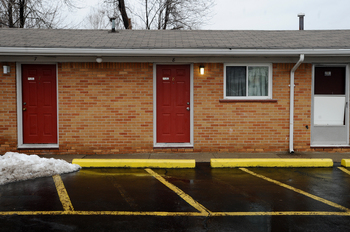 Melanie Maxwell | AnnArbor.com
The motel's manager, Kanu Patel, said a deputy stopped a the motel's office at 6:32 p.m. Thursday and said he needed to get a room for a woman.
Patel said the deputy paid for the room and told him, "You need to know, she's drunk."
The woman didn't check in at the office and Patel didn't see her. Patel said the deputy left. Patel didn't see anyone enter the woman's room or any cars park in front of the room after the deputy left.
At 10:45 a.m. Friday, Patel called the woman's room to remind her to check out at 11 a.m., he said, but got no answer. He stopped by her room at 11 a.m. and started knocking on the door. Fifteen minutes later, after getting no response, he unlocked the door and saw the woman slumped over in a chair.
He called out to her and when she didn't respond, dialed 911. It was the first time he had ever seen her, he said.
"I said, 'I need a police officer, there's something wrong with this woman," he recalls telling the dispatcher. He said he didn't step inside the room, so he didn't get a chance to look around.
It's not the first time deputies have gotten a room for a woman, he said. Six months ago, he said several sheriff's deputies got a room for another woman and it wasn't a problem.
State police could not be reached for comment Sunday.
Jackson said he doesn't know whether deputies searched the woman before dropping her off and he doesn't have specifics about her level of intoxication. When deputies responded to the dispute and took her to the motel, it was captured by patrol car video and audio, he said.
Jackson said he doesn't have specifics about the department's policies for handling people who are intoxicated. But deputies do give rides to intoxicated people, he said.
"It's not uncommon for someone who is intoxicated to be transported by one of our officers."
Lee Higgins covers crime and courts for AnnArbor.com. He can be reached by phone at (734) 623-2527 and email at leehiggins@annarbor.com.