Posted on
Thu, May 30, 2013 : 1:58 p.m.
University of Michigan wrestlers accused of making Molotov cocktails move toward trial
By Kyle Feldscher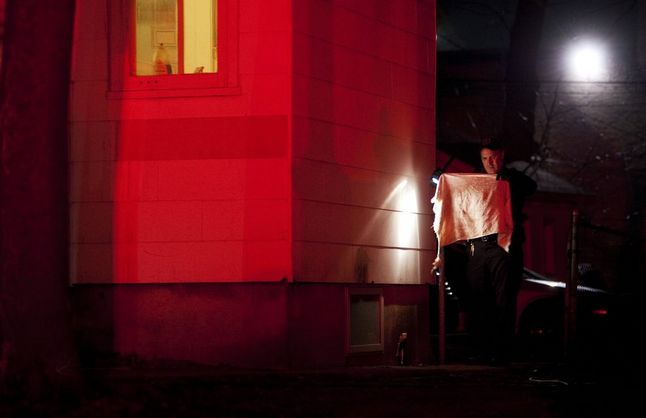 Daniel Brenner | AnnArbor.com
The two suspended University of Michigan wrestlers accused of making Molotov cocktails after the NCAA national championship basketball game moved toward trial Thursday.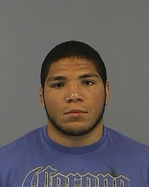 Courtesy of Washtenaw County Jail
Justin Dozier and Rosario Bruno, both 20, waived their right to a preliminary exam at the 14A-1 District Court Thursday morning. District Court Judge Richard Conlin sent both cases to the Washtenaw County Trial Court, where they will proceed in front of Washtenaw County Trial Court Judge Archie Brown.
Dozier and Bruno stood mute on their charges and not guilty pleas were entered on their behalf. They'll return to court for pretrial hearings in front of Brown at 1:30 p.m. July 17.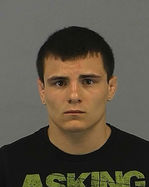 Courtesy of the Washtenaw County Jail
Each man is charged with two counts of possessing/manufacturing explosives. Each charge carries a maximum of four years in prison.
According to Ann Arbor police, Dozier and Bruno made four Molotov cocktails and possessed them in the early hours of April 9. The explosives were found in the 1100 block of White Street, the scene of at least two fires after U-M lost to the University of Louisville.
Police arrived at the scene of a mattress fire in the 1100 block of White, extinguished it and then found a bottle with a flammable liquid inside. Police said they linked Dozier and Bruno to up to four bottles made that way.
Dozier's address is listed in the block where the bottles were found and Bruno was taken to the hospital by Huron Valley Ambulance from a home on that block on April 9.
Both men are free on personal recognizance bond.
Kyle Feldscher covers cops and courts for AnnArbor.com. He can be reached at kylefeldscher@annarbor.com or you can follow him on Twitter.