Posted on
Sun, Jan 29, 2012 : 5:58 a.m.
University of Michigan officials didn't report child porn to police for 6 months
By Lee Higgins
University of Michigan Hospital
found a disturbing image on a thumb drive that was left in a locked lounge where residents work in the Pediatric Emergency Department.
It was a photograph of a "nude adult lying" on a young child whose arms "were bound" and appeared to be tied to a bed frame, university police records show.
The resident viewed several files on the drive that was left in the hospital computer she was using as she attempted to identify its owner. She suspected it might belong to another resident physician after opening a document with his name on it, records show.
She panicked, left the drive in the computer and went home because her shift was over. When she returned the next morning to file a report, the drive was no longer in the computer. She spoke with her supervisors and met with hospital security officials, sharing what she had seen and showing them the computer. She also met with the Office of the General Counsel and told them about it.
"I was told a few days after making the report that the matter was closed." she recalled, according to court records recently unsealed in the case.
University officials waited another six months before reporting the child porn to university police.
Details of the incident can be found in two university police search warrant affidavits that were recently unsealed in the case against 36-year-old Stephen Jenson, who worked until late December as a resident physician at the hospital. He is charged with four counts of possessing child sexually abusive material and is scheduled to return to court next month for a preliminary hearing.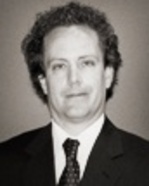 University spokesman Rick Fitzgerald acknowledged Friday that there were issues with the way the university handled the case. He said Jenson saw children in his position, but there's no evidence he engaged in improper conduct with patients or had contact with children in the images.
"One of the things we know in this situation is that the allegations that were made in May were not handled properly," Fitzgerald said. "As soon as we learned about this delay, President Coleman asked for an internal review to determine how this happened. At this point, that internal review is still being finalized."
No one has been disciplined in the matter, he said. He said he didn't have specifics on why hospital security officials finally came forward six months later and reported the incident to police, but believes they were revisiting the case.
"It's safe to say that there were gaps in procedures," Fitzgerald said. "The procedures are at fault here, not the people."
University auditors are reviewing the case and Fitzgerald said their final report will be made public.
Records show police acted swiftly when the child porn was first reported Nov. 21. Charges were filed against Jenson within weeks.
The resident physician who found the child porn estimated the child in the photograph was between 5 and 10 years of age, an affidavit says. She reported that she also found a photo of a naked adult female on the thumb drive.
When police executed a search warrant at Jenson's home in Pittsfield Township on Dec. 2, they seized items including several thumb drives. Upon examining one of the drives, they found two images of child porn, an affidavit says, that showed girls about 10 years of age. Photographs of Jenson were on the same thumb drive, records say.
When the warrant was executed, Jenson told police "he has viewed child pornographic images on University of Michigan computers and his personal computer and that these viewings were unintentional."
"Jenson said the viewing of child pornography has occurred more than three times but less than ten times," an affidavit says. "Jenson told me he copied, viewed and deleted one picture of a 15-16 year old female."
Jenson's attorney, Joe Simon, did not return a phone call seeking comment on the affidavits.
U-M's explanation for the delay
Fitzgerald listed a number of factors he said caused the case to be stalled:
There was not a clear line of responsibility for investigating the case. The Office of the General Counsel for the Health System ultimately took ownership of the case and determined that there was not enough evidence to continue the investigation.
Hospital Security did not log the case in the system shared with the Department of Public Safety. If that had been done, DPS would have seen that there was a possible crime to investigate.
MCIT (Medical Center Information Technology) reviewed the computer internal logs where the thumb drive had been seen and was able to determine who had accessed the computer. However, MCIT does not have the technology or training to do forensic investigation of electronic devices and, therefore, was not able to retrieve other relevant information such as thumb drive access
There was confusion about the roles of Hospital Security and DPS. Hospital employees that reported the incident thought they were talking to police when they were talking with Hospital Security.
Preliminary recommendations by auditors
Fitzgerald said DPS and Hospital Security have strong policies and procedures for their individual departments, but weak communication protocols between the two departments. To correct that, the university is exploring:
Developing a common set of guidelines for reporting security incidents throughout the university.
Consistent logging of all potential criminal activity in a reporting system that is shared by Hospital Security and DPS.
Development of joint training exercises.
Referring all computer forensic needs to DPS.
"The delay in reporting revealed gaps in our procedures and misunderstandings among employees that we are determined to correct," Fitzgerald said. "Managers are cooperating across several different offices in the university to better define reporting responsibilities for suspected criminal activity and to improve training and communication related to crime reporting and investigation."
Lee Higgins covers crime and courts for AnnArbor.com. He can be reached by phone at (734) 623-2527 and email at leehiggins@annarbor.com.