Posted on
Mon, Jan 30, 2012 : 2:06 p.m.
University of Michigan officials weren't required by law to report child porn to state
By Lee Higgins
University of Michigan officials weren't required by law to contact Children's Protective Services after a resident physician found child porn last May on a thumb drive at U-M Hospital, state officials said.
Recently unsealed court records show that university officials waited six months before filing a report with university police after the image was found. Another resident physician was charged in the case.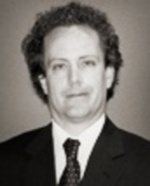 Under the Michigan Child Protection Law, mandatory reporters such as physicians must make an immediate verbal report to CPS and a written report within 72 hours after suspecting child abuse or neglect, the state Department of Human Services website says. Anyone who violates that law can be charged with a misdemeanor and face up to 93 days in jail, if convicted.
However, this case didn't meet the threshold for mandatory reporting because there's no indication university officials identified the victim in the photograph, DHS spokesman Dave Akerly said. He said CPS is not involved.
Court records say the photo shows a "nude adult lying" on a young child whose arms "were bound" and appeared to be tied to a bed frame.
"In order for a mandated reporter to report the abuse or neglect of a child, they have to identify a victim and we don't have that here," Akerly said. "You have to have an identified child to protect for it to fall under Children's Protective Services."
Stephen Jenson, 36, who was a fourth-year resident physician at the hospital, is charged in the case with four counts of possessing child sexually abusive material. He was employed at the hospital until late December. Police said they have no evidence that he had any inappropriate contact with patients. Investigators said they found child porn images on a thumb drive they seized when they executed a search warrant on Dec. 2 at his Pittsfield Township home.
The university acknowledged Friday that the case wasn't handled properly and said President Mary Sue Coleman asked for an internal review after learning of the delay.
Records say that on May 23, a resident physician was completing her shift at the hospital in a locked lounge where residents work in the Pediatric Emergency Department. A thumb drive had been left in the computer she was using and she saw the image as she was reviewing files on the drive, seeking to identify its owner, records say. She spoke to her supervisors and met with hospital security officials and the Office of the General Counsel about the case, court documents show. The case wasn't reported to police until Nov. 21 after police said a hospital security official came forward.
University police spokeswoman Diane Brown said the criminal investigation continues and she can't discuss specifics, including whether police have since identified children in the images.
Jenson is scheduled to return to court Feb. 16 for a preliminary hearing.
Lee Higgins covers crime and courts for AnnArbor.com. He can be reached by phone at (734) 623-2527 and email at leehiggins@annarbor.com.