Posted on
Fri, May 24, 2013 : 5:59 a.m.
2 U-M students accused of making Molotov cocktails after NCAA championship loss
By John Counts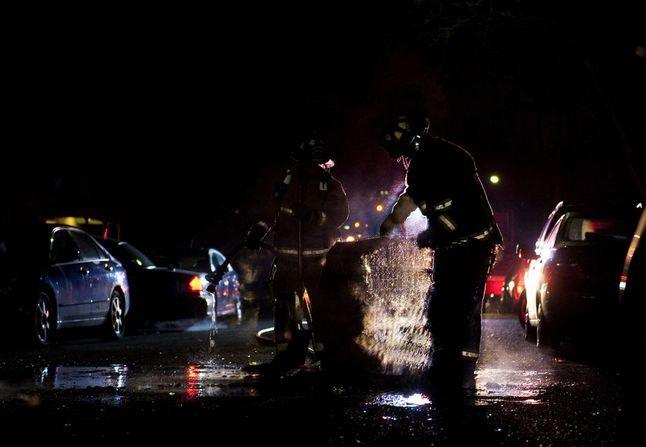 Daniel Brenner | AnnArbor.com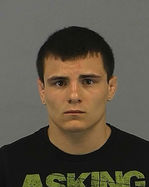 Courtesy of the Washtenaw County Jail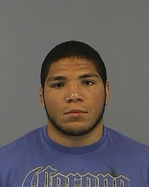 Courtesy of Washtenaw County Jail
This story has been updated to reflect that both men are members of the U-M wrestling team.
Two Ann Arbor men were arraigned Wednesday on explosives charges for possessing Molotov cocktails the night of the University of Michigan basketball team's national championship loss to Louisville.
Justin Dozier and Rosario Robert Bruno, both 20, were charged in the 15th District Court with two counts each of possessing/manufacturing explosives, a four-year felony.
Ann Arbor police linked the two men to up to four Molotov cocktails in the 1100 block of White Street, where officers were called in the early morning hours of April 9 for a mattress fire, said Lt. Robert Pfannes.
Dozier's warrant indicates he resides in that same block. Bruno's warrant lists another Ann Arbor address.
Pfannes said the mattress fire was extinguished when police arrived, but officers who arrived on the scene that morning located a bottle with some sort of flammable liquid in it, popularly known as a Molotov cocktail. The subsequent investigation linked the two men to "up to four" of them, Pfannes said.
They are both U-M students, according to a university website. Dozier and Bruno are also both on the wrestling team with bios on mgoblue.com.
The two men were freed on personal recognizance bonds and will appear in district court for a preliminary hearing on May 30.
The White Street mattress fire was just one of several that authorities responded to that night.
John Counts covers cops and courts for AnnArbor.com. He can be reached at johncounts@annarbor.com or you can follow him on Twitter.