Posted on
Wed, Mar 21, 2012 : 5:57 a.m.
CTN studios in Ann Arbor making the leap to digital HD with $118K upgrade
By Ryan J. Stanton
The Community Television Network studios in Ann Arbor are getting $118,620 worth of upgrades for digital high-definition video capabilities.
That means, for instance, you might be able to see your favorite politician's pores the next time a League of Women Voters candidate debate airs on CTN.
The Ann Arbor City Council voted 8-0 Monday night to approve the purchase and installation of the new digital HD studio and control room equipment from VTP Inc.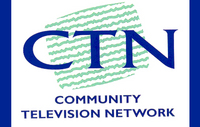 VTP Inc. was the lowest of four bidders. Other bids came from Thalner Electronic Labs ($142,224), Great Lakes Media Supply ($122,681) and Pro Video Systems ($129,291).
The purchase requires taking $90,000 from the CTN fund balance, with the remainder coming from the Production Equipment Fund in the approved 2011-12 city budget.
"We've been saving up for a couple of years to do this and we've pushed the equipment that we have to the extremes," said CTN Manager Ralph Salmeron, who called it a big change for CTN.
Salmeron said CTN will use the new digital equipment to enable HD video-capture capabilities to productions for television and Internet content, and allow CTN to better serve the city of Ann Arbor and the community at large with quality programming.
"Comcast is getting ready to complete their statewide conversion to digital — they've been doing it region by region — and my understanding is they're very close to being ready to throw the switch for digital throughout the state all at once," Salmeron said. "And what that's going to mean is our programming, which we produce in analog, is going to look significantly different compared to the rest of the lineup when you're surfing from channel to channel."
In a world where even YouTube is in high-definition now, Salmeron said it was time for CTN to make the final leap and get in the HD game. He said the control room equipment being replaced is at least 10 years old and close to the end of its technological life.
The switch to digital HD requires all new cameras, switchers and cables for CTN, and "almost a total rebuild" of the studio control room on South Industrial Highway, Salmeron said.
"The whole trail has to be digital," he said.
CTN already purchased four new digital HD cameras for public access programming this past year, and the video editing suites at CTN now feature Final Cut Pro 10 software.
Salmeron said the control room might be shut down for two weeks to make the transition sometime between now and the end of May, but programming should continue uninterrupted.
Future upgrades to the lighting inside CTN studios — going from standard incandescent to LED and fluorescent — also are being discussed, Salmeron said.
Patrick Paterno, a spokesman for Comcast, said the company's upcoming digital conversion shouldn't affect the majority of customers who already have digital services.
"It's a digital world and most of our customers are already using all digital TV, which includes better picture and sound quality," he said.
Salmeron said based on information he's heard from different sources he's anticipating an announcement from Comcast near the end of May.
"It is their business plan to revamp their whole system top to bottom so that everything is digital," Salmeron said. "A lot of the lower channels — up to 28, 29 or something like that — there are still analog channels factored in there, and those are all going to be eliminated and become digital at the end of this conversion."
CTN is one of the oldest access television operations in the country. Read more about the history of CTN throughout the decades here.
Ryan J. Stanton covers government and politics for AnnArbor.com. Reach him at ryanstanton@annarbor.com or 734-623-2529. You also can follow him on Twitter or subscribe to AnnArbor.com's email newsletters.