Posted on
Mon, Mar 21, 2011 : 5:59 a.m.
Democrat Conan Smith hopeful that Michigan's emergency manager act will help cities 'on the brink,' says changes to law were needed
By Ryan J. Stanton
Few issues have caused as much controversy in Lansing as six GOP-backed bills that became Public Acts 4 through 9 last week after Gov. Rick Snyder signed them into law.
Michigan's new Local Government and School District Fiscal Accountability Act changes the way the state can declare local government financial emergencies, and it grants broader powers to emergency managers appointed to address them.
The debate around those newly expanded powers has pitted Democrats against Republicans, and union loyalists against perceived union busters.
But at least one Democrat in Ann Arbor believes the changes are sorely needed to help municipalities and school districts confront the financial problems they face.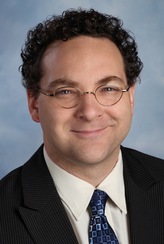 "We absolutely need it," said Conan Smith, chairman of the Washtenaw County Board of Commissioners. "When we have cities that are in crisis, they have to get some oversight, they need to get some new tools. This legislation includes empowerment of city councils and existing city managers to tools that they don't have. That is absolutely necessary given some of the financial situations that cities are going to be in, in particular, and townships."
Smith is married to state Sen. Rebekah Warren, D-Ann Arbor, who fought against the passage of the legislation. She argued that the bills gave unheard-of powers to unelected individuals without any voice for local voters and with little, if any, oversight of the process.
"Michigan has a long history of local control," Warren said earlier this month. "The Senate Republicans' passage of legislation to vest unprecedented authority in non-elected emergency managers not only flies in the face of this proud tradition, but also allows these outsiders to make deep cuts to vital services without input from the community."
Many union supporters take issue with the fact that emergency managers appointed by the governor's administration have sole discretion to reject, modify or terminate collective bargaining agreements. They see that as a thinly veiled attempt at union busting coming from an administration that has made clear that reducing public employee compensation is a goal.
But most Republicans explain it differently. At last week's bill signing, Snyder said the new act aims to ensure residents are not cut off from basic services and protect taxpayers from having to bail out municipalities that fail to take action to address their financial troubles.
"The goal is to allow the state to intervene at an earlier stage so that the need for an emergency manager can be avoided altogether," Snyder said in a statement. "If, however, an emergency manager is needed, then they need the tools to properly address these challenges."
The new act establishes more extensive criteria for review of municipalities and school districts to indicate fiscal problems earlier on. It also creates a process for reaching a consent agreement to provide enhanced powers for local administrators to deal more quickly with financial distress. The process includes a 30-day window at the beginning of the consent agreement for collective bargaining to take place to deal with fiscal distress.
Smith said he agrees with his fellow party members that some of the language slipped into the legislation is "egregious," and there's "absolutely" an attempt at union busting. He also thinks that some of the powers granted to emergency managers are overreaching.
"The ability for an individual to dissolve a government is ridiculous. And the fact that the emergency financial manager has control over ordinances that are not related to financial matters doesn't need to be a part of it," he said. "So, is it ideal? No. So let's hope that not only is this an effective tool for when communities are on the brink, it's also an effective deterrent so that elected officials don't let their communities get to that point."
The fact that local governments even need the legislation at all, Smith said, just speaks to the fact that Lansing has ignored the strife in the municipal finance arena for too long.
"We have had report after report, study after study, indicating that local governments were seriously on the decline, and that the entire funding system needed to be revisited," he said. "And it's been six or seven years of this, and yet no reform. So the fact that we're at a point where emergency financial management legislation has to be used at all is a sign of failure of state government to take care of its constituent units."
Smith acknowledged there is a concern that the state is disinvesting in communities with one hand while grabbing for power with the other hand. He used Detroit as an example.
"Mayor Bing is doing an incredible job there and the state may take away $170 million of revenue sharing from his community," Smith said. "Is that enough to push him over the edge to trigger emergency financial management? Conceivably so. Is the state going to send in an EFM to take over for Mayor Bing? Probably not. Might they empower Mayor Bing with EFM-like authorities? Fairly likely that's true. Will that cause complete and utter chaos from the collective bargaining standpoint? Absolutely. So, is the state creating a situation for some of these communities where it is more destabilizing? I think that's a fair argument."
Despite a $20.9 million structural deficit, Smith said Washtenaw County is "miles away" from needing state intervention to take care of its finances. But he said there are some communities — such as Ypsilanti and Ypsilanti Township — where continued destruction of the tax base could push them to a point where they trigger state intervention.
Detroit Free Press columnist Stephen Henderson, a self-described staunch defender of collective bargaining rights, recently argued in favor of the emergency manager legislation, saying local governments for years have been able to walk up to the brink of financial disaster without any intervention from the state. When state officials did finally rush in, he said, they faced horrific conditions with too few options for balancing the books.
"The state's current rubric for dealing with financial emergencies is weak to the point of flaccidity," he wrote. "Legislators are right to firm up the consequences of inaction."
Henderson noted most of the emergency manager ideas came from state Treasurer Andy Dillon, a Democrat, before he was appointed to Snyder's cabinet.
Dillon wrote a guest column for the Free Press on Sunday in which he said the primary motivation for changes to the law was the new fiscal reality facing local governments in Michigan and the recognition that old ways of doing things weren't working.
"The new approach is not a power grab or an effort to subvert collective bargaining rights. In fact, the goal is to give local executives and their partners the tools and incentives they need to avoid financial emergencies and maintain local control," Dillon wrote.
As for giving emergency managers the power to tinker with contracts, Dillon said unfortunately history shows unions can be unwilling to negotiate even in cases when refusing to forgo a pay raise would mean drastic cuts to services and layoffs of fellow employees.
In those instances, Dillon said, the power to modify provisions within a contract may be necessary to protect the public health, safety and welfare of a local government.
Smith is hopeful the revised law will serve local communities well.
"The fact of the matter is we were not utilizing the law and it needed to be utilized," he said. "And now it's streamlined, it's stronger, it's more inclusive of local governments than it was before, and I think it will end up helping a lot of cities who sit on the brink."
Ryan J. Stanton covers government and politics for AnnArbor.com. Reach him at ryanstanton@annarbor.com or 734-623-2529. You also can follow him on Twitter or subscribe to AnnArbor.com's e-mail newsletters.