Posted on
Thu, Jan 12, 2012 : 2:10 p.m.
Democrats announce ambitious plan to help Michigan students pay for college
By Ryan J. Stanton
State Sen. Rebekah Warren, D-Ann Arbor, and other Democrats today unveiled the Michigan 2020 Plan, an effort to help students with the rising cost of college.
Under the plan, Michigan high school graduates would be eligible to have tuition and associated costs paid for at one of Michigan's community colleges or universities.
Students would be eligible for an annual grant for their higher education costs based on the length of time they spent in Michigan's K-12 system. Those who spent their entire K-12 career in Michigan schools would be eligible for the full award, equating to the median tuition level — currently $9,575 per year — of all of Michigan's public universities.
Those who attended school outside of Michigan for a period of time during their K-12 years would be eligible for a percentage of the full amount.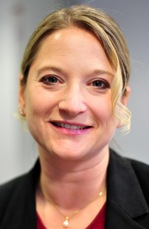 Warren and other Democrats say passage of the proposal would mark a significant investment in Michigan's future by positioning the state as a leader in higher education and work force development. The goal is to make it so Michigan has the most educated work force in the nation.
"After years of poor decision-making in Lansing and what can only be described as systematic public disinvestment, Michigan now ranks 42nd in the nation in per-capita spending on higher education," Warren said in a statement.
"And the bottom line is that when the state allocates fewer dollars to public universities and colleges, our students and parents pay more," she added.
In today's ever-changing global economy, obtaining a higher education is increasingly important, Warren said, but Michigan is quickly on the road to pricing out most students across the state. She said the Michigan 2020 Plan represents a complete shift in philosophy and ensures that all students in Michigan have access to an affordable education.
According to a news release announcing the plan, the program would be funded entirely by eliminating "ineffective tax loopholes that are carved out by special interest lobbyists, as well as cutting costs within the thousands of contracts that the state currently administers."
"Michigan currently grants $34 billion in tax credits with little transparency or accountability that ensures they are effective in growing our economy or job market," the release states, adding that $3.5 billion in tax credits and loopholes would be cut under the plan.
Full details of the plan are available at www.michigan2020.com.
Ryan J. Stanton covers government and politics for AnnArbor.com. Reach him at ryanstanton@annarbor.com or 734-623-2529. You also can follow him on Twitter or subscribe to AnnArbor.com's email newsletters.