Posted on
Wed, Feb 1, 2012 : 2:59 p.m.
Developer asks DDA for nearly $3M for work done with 618 South Main development
By Danny Shaw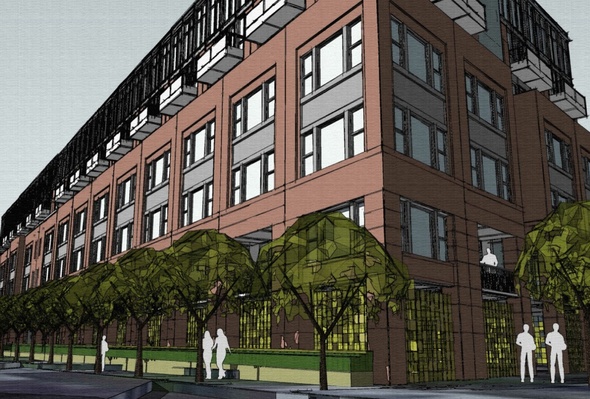 The Ann Arbor Downtown Development Authority will consider a proposal to reimburse nearly $3 million in tax revenue to the
618 South Main
apartment project.
Representatives of the proposed eight-story apartment building asked the DDA to consider reimbursing the developer $2.3 million for elements of the project - including utility upgrades, LEED certification, solar panels and a rain garden project - as well as $400,000 toward additional streetscape work the DDA normally would fund.
Project developer Dan Ketelaar of Ann Arbor-based Urban Group Development Co told the DDA that when the $25 million project is complete, the building will generate about $500,000 per year in tax revenue.
Ketelaar said nearly half of that would go to the DDA, since the project - between Madison and Mosley - is within its boundaries.
Ketelaar said elements of his request normally would be funded by the DDA, but his company will front the cost and accept a reimbursement over time.
He is asking for $1 million of the eligible expenses, and the cost of the streetscape project, six months after a certificate of occupancy is issued for the building. The additional amount would be reimbursed over time as the DDA collects the tax revenue generated from the site.
The project is estimated to bring in more than $4 million to the DDA over the next 15 years, Ketelaar said.
The 618 South Main streetscape is along Main Street, from Mosley to just south of William. Improvements such as expanding the walkways, street updates and an aesthetic overhaul of the street are planned.
The DDA will review the request and make a decision at an upcoming meeting.
Contact reporter Danny Shaw at 734-623-2544 or dannyshaw@annarbor.com.