Posted on
Mon, Mar 26, 2012 : 1 p.m.
Dexter Avenue closed through November as Ann Arbor completes $4.6M street reconstruction
By Ryan J. Stanton
One of the worst stretches of road in all of Ann Arbor — Dexter Avenue — is about to get a much-needed facelift as part of a $4.6 million project starting this week.
From now through November, a temporary traffic control plan is in place along the crumbling section of Dexter between Maple Road and Huron Street.
Dexter Avenue is being restricted to local traffic only during the construction. Thru traffic is being detoured via Maple and Jackson Avenue.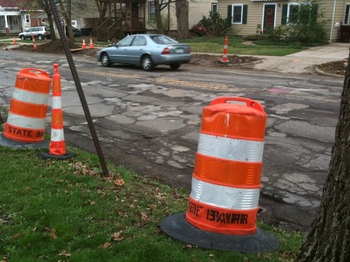 Ryan J. Stanton | AnnArbor.com
"The road is one of our worst streets in the city," said
Homayoon Pirooz
, head of the city's project management unit. "It's due for a complete reconstruction, and that's what's happening to it right now, so it will take a long time."
Pirooz said it's about a $4.6 million project. City officials were expecting it to be about a $6 million project but the bids came in lower than projected.
The city is getting $2.35 million in federal funding for the project. The rest will come from the city's street millage and utility funds.
In addition to full reconstruction of Dexter Avenue, the improvements include underground utility upsizing and replacement.
Pirooz said stormwater sewer pipes will be replaced in some sections, and 6-inch-diameter water mains will be replaced with new 12-inch-diameter mains throughout the length of the project to allow for more carrying capacity in the system.
"The water main is a large portion of it," Pirooz said. "And with the rebuild of the road from scratch, we'll add bike lanes to the road, which it currently doesn't have. And we'll complete the missing sidewalks where we have a few places where there's a sidewalk gap."
At the west end of Dexter Avenue, there also are gaps with no concrete curb and gutter. City officials say there are issues with stormwater ponding there, which accelerates the deterioration of the surrounding roadway and creates icing areas in the winter.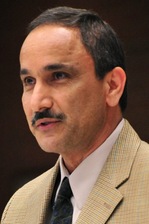 The project will address those issues with the installation of new concrete curb and gutter consistent with the rest of the corridor.
With input from the neighbors, the city also pursued various locations to improve pedestrian street crossing along Dexter Avenue. Three marked crosswalks will be added near the Veterans Park Parking Lot, near Doty, and near Grandview.
Those locations were selected based on expected usage and with respect to other site details, including sight distances and preservation of nearby trees.
All sidewalk ramps along the corridor will be replaced to meet the requirements of the Americans with Disability Act.
The construction will be phased into three sections, with a third of Dexter Avenue under construction at any given time.
Within each section under construction, traffic will be limited to one-way westbound, with only Dexter Avenue residents and emergency traffic permitted.
For the two sections without construction, two-way local traffic will be permitted. Pedestrian traffic will be maintained during the project.
The curb-to-curb width of Dexter Avenue, a two-lane road, will remain the same when the project is done, but there will be vertical changes in some areas — "smoothing out the hills" — to improve sight distances for both drivers and pedestrians seeking to cross the road.
City officials ask motorists to reduce speeds and drive cautiously through work zones. For more information, go to the project webpage at www.a2gov.org/DexterAvenue.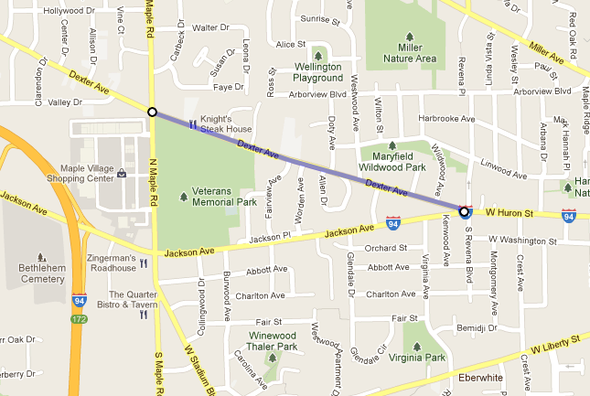 Google Maps
Ryan J. Stanton covers government and politics for AnnArbor.com. Reach him at ryanstanton@annarbor.com or 734-623-2529. You also can follow him on Twitter or subscribe to AnnArbor.com's email newsletters.