Posted on
Sun, Apr 8, 2012 : 2:25 p.m.
Dexter resident called an extraordinary volunteer by neighbors after tornado
By Lisa Carolin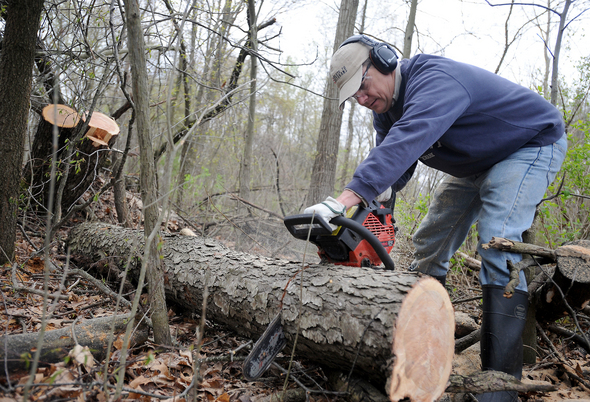 Angela J. Cesere | AnnArbor.com
When the going gets tough, the tough get going, and Dexter resident
Sue Keen
has been a great example of that. During the aftermath of the
tornado
that ravaged parts of Dexter on March 15, Keen has been what neighbors are calling "a coordinator extraordinaire."
"Sue just jumped in full tilt to combine the people connections she has with the relief efforts that were pouring in," said Carriage Hills resident Marie Knoerl, whose house suffered roof damage, water damage and tree destruction. "Sue coordinated contacts in all areas, restaurants and grocery stores to feed volunteers, stores to donate rakes and gloves for volunteers to work with, and volunteers wanting to work with families in need of help who were feeling overwhelmed."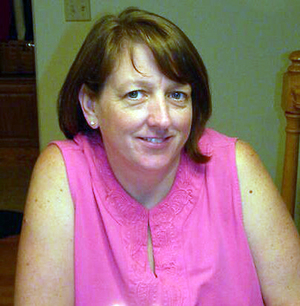 While Keen's husband,
Doug Keen
, was out volunteering by cutting up some of the many fallen trees, she was organizing volunteers to stack logs and rake branches and debris.
"Sue and Doug were here every day, her with food and water and him with his chainsaw," said neighbor Gary Gould, who lost 95 trees to the tornado. "Sue walked from house to house giving out sandwiches, fruit and water. I don't know how she did it, but she got a lot of people organized."
Sue Keen remembers the day the tornado hit. She couldn't get to her house for close to two hours after the tornado and was unable to reach her family by phone.
"I was walking down Dexter-Pinckney Road looking at downed trees and seeing people hugging each other," said Sue Keen. "I thought if I got home and my family was fine, I was going to do everything I could to help people."
All was well at the Keen home when Sue Keen arrived that night. Husband Doug was there with two of the family's four children, and all of them were safe.
"I was motivated by gratefulness," said Sue Keen. "I started asking people what they needed. My daughter Jordan connected me with people at EMU, U-M, and the YMCA, and I got volunteers from the Dexter High School choir, football team and women's swim and dive team. I put them all to work."
"Sue didn't have electricity, and asked me to send out a mass e-mail to find out who needed help," said Julie Bassett, choir teacher at Dexter High School and Mill Creek Middle School. "That's how Sue runs the choir booster club for which she's the president. She springs into action and does everything she can to make things happen rather than just sitting and waiting."
The Keen family moved from Florida to Dexter Township in 2002, when Doug, a pilot for Spirit Air, got assigned to fly out of Metro Airport. When their oldest daughter Jordan, now 20, was 12 she developed an illness of the central nervous system, and the family needed help paying for her surgery. A community fundraiser raised $21,000.
"Our volunteer spirit stems from all the people who gave us their support which paid for our daughter's surgery and helped her beat the illness," said Doug Keen. "It gave us the motivation to give back any time we can."
"There are so many people in Dexter who care about other people," said Sue Keen. "People have become closer through the tragedy."
"I'm so exhausted at the end of the day after hauling wood and interacting with people," said Sue Keen. "I get in the shower and get a huge smile and think that I did really good today making peoples' lives a little bit better."