Posted on
Thu, Apr 15, 2010 : 10:04 a.m.
Dexter Superintendent Robert Glass chosen to lead Bloomfield Hills Schools
By Cindy Heflin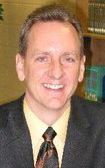 Dexter Schools Superintendent Robert Glass will be the new superintendent of Bloomfield Hills Schools, the district reported on its website.
The school board chose Glass Wednesday over the other finalist, Michael Simeck, superintendent of Berkley schools, because of his people skills, an Oakland Press article said.
Glass, 48, will replace current Superintendent Steven Gaynor, who is retiring June 30 after nearly eight years with the district. Gaynor earns $205,282, plus an additional $3,000 for further education, the Oakland Press said. He also receives $18,000 paid annually into a tax-sheltered annuity.
The Bloomfield Hills district and Glass will now begin negotiations on contract terms for him, the district website said. When Glass was hired in Dexter in 2008, his three-year contract called for him to receive a base salary of $135,000, plus a yearly tax-free annuity worth 5 percent of his salary. He was also to receive $1,000 a month until June 30, 2010, for temporary housing.
Glass, who lives in Bloomfield Township, said it's not clear exactly when he will start his new job. Those details will be worked out as part of the negotiations.
"I'm very pleased to have been selected," he said. "It's important to me that it was a unanimous selection. "At the same time I'm really going to miss Dexter. It's about as close to perfect as it gets as a school district."
Dexter school board President Larry Cobler said the district will probably first look to see if there are qualified internal candidates who could replace Glass. If no internal candidates emerge, the district will probably hire a search firm to conduct an outside search, he said.
He praised Glass's tenure in the district. "We had a fairly extended process (for choosing a superintendent) the last time. We were very happy that we took the time to do that, and Rob was exactly the right person at that time."
He said Glass helped the district focus on implementing its strategic plan and that process will continue under a new leader.