Posted on
Wed, Mar 21, 2012 : 4:07 p.m.
Dexter tornado aftermath: State Rep. Mark Ouimet working on bill to reimburse community costs
By Cindy Heflin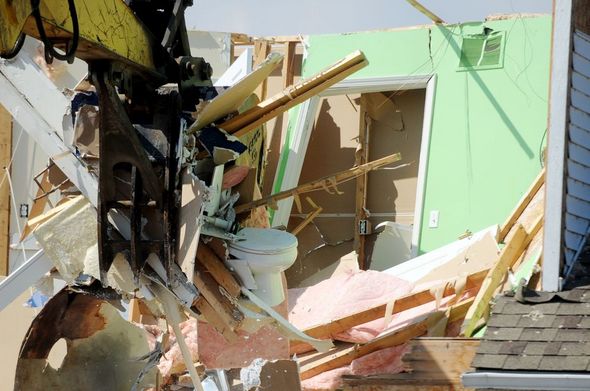 Melanie Maxwell | AnnArbor.com
Local government agencies in Washtenaw County could get some help from the state covering Dexter tornado relief efforts if a bill Rep. Mark Ouimet, R-Scio Township, is trying to develop becomes law.
Ouimet is working on writing a bill that, if passed, would provide some state assistance to cover overtime and other costs for police, fire and public works employees, as well as any infrastructure costs incurred by local governments during disasters.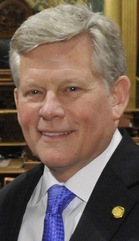 The total costs for the emergency response to the tornado that swept through Dexter Thursday evening,
destroying at least 20 homes and damaging more than 200
, are unknown, said
Marc Breckenridge
, Washtenaw County Emergency director of emergency management, but it involves hundreds of man hours. He said the county won't likely total up the costs unless the bill passes and money becomes available.
Ouimet said he's researching where the state might find money to reimburse such costs. "We want to make sure that there is a source of funding that's always there," he said.
Ouimet also is looking into how severely damaged or destroyed homes will be assessed for property taxes. It's not clear, he said, how assessors would value a home that, for example, was destroyed except for the basement and has yet to be rebuilt. He's looking at how other communities have dealt with similar situations
"How has it been dealt with and if it hasn't we need to look at ways of improving on it," he said.
One thing there is no money for is uninsured losses on private property, both Ouimet and Breckenridge said. There's currently no accurate estimate of private property losses, Breckenridge said. An initial estimate released last week put the figure at more than $3 million, but Breckenridge said that number is not accurate. The county said more than 200 homes were damaged and at least 20 destroyed.
Ouimet didn't know when any bill might be ready, but said he's expediting his research.
"I know firsthand how challenging this is for the homeowners and the first responders and the community, and we're working on this as fast as we can."