Posted on
Fri, Mar 16, 2012 : 7:08 p.m.
Is global warming to blame for intensity of recent tornadoes?
By Cindy Heflin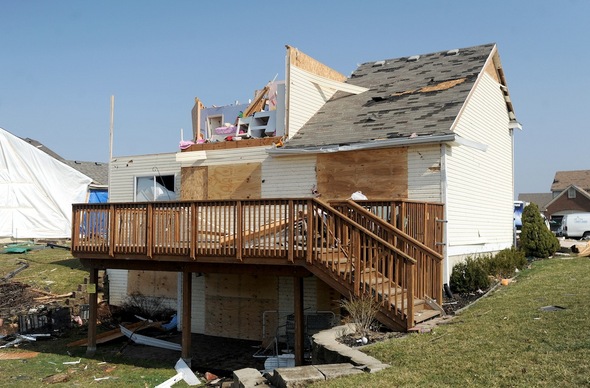 Angela Cesere | AnnArbor.com
Southeast Michigan had four tornadoes this week, including one that destroyed homes and cut a swath of destruction in the Dexter area. In the previous 51 years there have only been eight.
The tornadoes this month, combined with a near-record number of tornadoes across the country in 2011 as well as record-breaking warmth could lead some to wonder whether all these extremes are a result of global warming.
Not so fast, says AccuWeather.com. "There is no strong evidence to support severe weather becoming stronger, more frequent or more widespread during the past 50 years in the United States as a result of climate change," AccuWeather meteorologist Meghan Evans, wrote in a blog post Friday.
National Weather Service research meteorologist Harold Brooks told Evans modern communication methods by which weather news is shared instantaneously all around the globe could be coloring our perception of the frequency of severe weather.
"If you think back 100 years ago, a tornado that happened 10 or 20 miles away, you might not even be aware of it," Brooks said.