Posted on
Tue, Feb 8, 2011 : 8:10 a.m.
Dexter school board discusses proposed switch to all-day kindergarten
By Lisa Carolin
With kindergarten registration just two months away, the Dexter school board Monday night discussed a proposal to switch to an all-day program, eventually deciding to put off any decision until after its next meeting.
Dexter Community Schools currently offers half-day kindergarten along with a few other options that include after-school care.
Cornerstone Elementary School (K-2) Principal Tim Autier and Bates Elementary School (K-2) Principal Craig McCalla advocated making the change to all day kindergarten at Monday's meeting.
"In a half day program, there are 40 minutes of academic time," said McCalla. "In an all-day kindergarten program, there are two hour-long academic blocks."
"We think the all day program would be a draw for Dexter," said Autier.
The school board considered the idea in 2008, and a subsequent survey indicated that two-thirds of Dexter parents would support all-day kindergarten and one-third would prefer a half- day program. One option would be for the district to offer both, but that drew concerns from school board members Monday night.
"How do we take kids with two different experiences into first grade?" asked board member Dick Lundy. "We may need to have additional resources in first grade to integrate kids."
"I think all-day kindergarten is the right thing to do, but to ask us to make a decision on something this significant by the next board meeting would give me concern," said board President Larry Cobler. The board's next meeting is Monday, Feb. 21.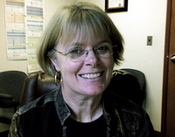 McCalla and Autier said they would be willing to postpone kindergarten information night, which is currently scheduled for Feb. 15 and reschedule it for sometime in March. Kindergarten registration is the second week in April in Dexter.
How an all-day program is developed will be critically important to its success, Superintendent Mary Marshall told the board. "The full day program is 100 percent more time in kindergarten, and the increased adacemic time is 30 percent," she said.
Lundy estimated that implementing all-day kindergarten in Dexter, which would include hiring additional teachers and making transportation changes, would cost between $500,000 and $600,000. Autier and McCalla said existing buildings have enough space to accommodate all-day kindergarten without any renovation.
Board member Julie Schumaker recommended not making a decision at the next board meeting and spending the next few weeks getting information about the proposed all-day kindergarten program out to the community. The board agreed.
Lisa Carolin is a freelance reporter for AnnArbor.com. For more Dexter stories, visit our Dexter page.