Posted on
Wed, May 9, 2012 : 2:58 p.m.
Dream Nite Club evicted from building in downtown Ann Arbor
By AnnArbor.com Staff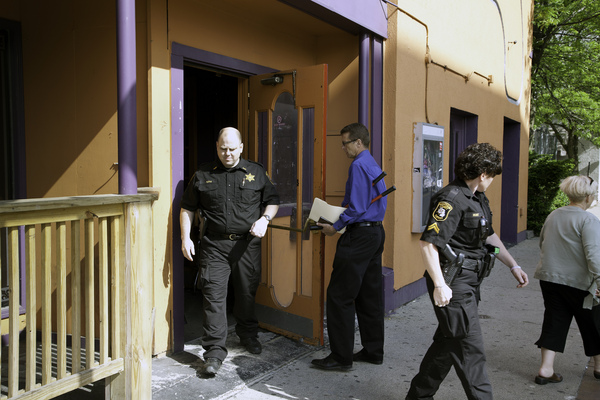 Steve Pepple | AnnArbor.com
Police were on hand Wednesday morning while the Dream Nite Club was evicted from its now-former location on South Fourth Avenue.
The Ann Arbor Police Department requested that officers from the Washtenaw County Sheriff's Department assist in the eviction, according to sheriff's office spokesperson Derrick Jackson.
"We were asked under mutual aid based on allegations of the AAPD harassing them," he said.
Owners Jeff Mangray and his son, Vickash Mangray, of Ypsilanti — who operate the club under the entity VR Entertainment Inc. — had not paid the rent, according to court records.
The order of eviction states $15,000 in rent was supposed to have been paid by May 1. If nothing was received, the eviction could go forward.
The notice was signed May 4 by Judge Chris Easthope.
The club lost its liquor license on April 30 after the state followed the city's recommendation not to renew it.
Litigation involving the club also includes a $3 million federal lawsuit against the city.
John Counts covers cops and courts for AnnArbor.com. He can be reached at johncounts@annarbor.com or you can follow him on Twitter.