Posted on
Wed, Apr 4, 2012 : 6:20 p.m.
Legal battle surrounding Dream Nite Club continues as new lawsuit is filed against Ann Arbor
By Ryan J. Stanton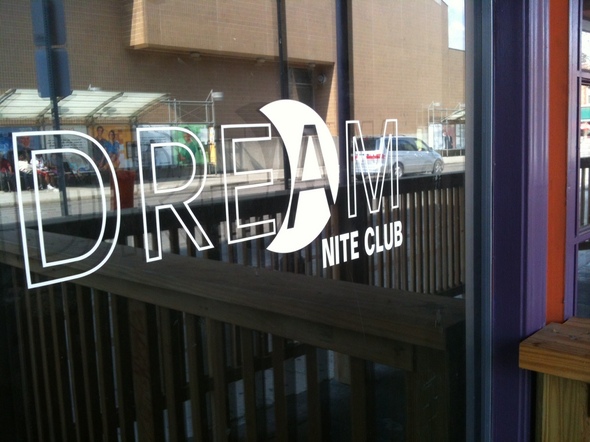 Ryan J. Stanton | AnnArbor.com
A dispute between the
Dream Nite Club
and one of its attorneys led to acrimonious exchanges before Washtenaw County Judge
Melinda Morris
on Wednesday.
Meanwhile, the city of Ann Arbor was served with a second lawsuit by Detroit-based attorney Roger Farinha, who is representing the club in another lawsuit against the city.
Counting the city of Ann Arbor's lawsuit seeking to shut down the club, that makes three cases that are now in play as the Dream Nite Club's future hangs in the balance. Separately, the city is recommending the state not renew the club's liquor license.
The newest case has been assigned to Judge Timothy Connors and Farinha is representing a client named Shafiq Kasham who allegedly loaned the Dream Nite Club $350,000 and is seeking to stop the non-renewal of the club's liquor license so he can be repaid.
Farinha argues the city violated the law by not notifying Kasham of a recent hearing where the city decided to recommend to the state that the club's liquor license not be renewed.
"He is pissed off, furious. He's tired of discrimination and the targeting of this business and he has a legitimate right to be," Farinha said, referring to Kasham as one of the club's creditors. "He's protecting his interests. He has a lien on the liquor license."
Saline attorney David Shand, who had been defending the club in the lawsuit filed by the city of Ann Arbor, told Judge Morris on Wednesday the club owes him $6,550 in attorney fees.
Shand said he hadn't been paid since October for his work on the case and he stopped charging for his work in February. The city's lawsuit claims the club is a public nuisance.
Ryan J. Stanton | AnnArbor.com
Shand said the club's owners approached him a few months about filing a federal lawsuit against the city and he refused, so the club got Farinha to file that complaint.
Shand said the club's owners, Jeff Mangray and his son Vickash Mangray of Ypsilanti, then asked him to withdraw as defending counsel in the state court case because they wanted to instead go with Farinha, the club's attorney in the federal case.
"I said that was fine, too, but you pay your bill," Shand said on Wednesday, adding he also wanted to be released from liability so the club couldn't sue him after walking away from the case.
"I am not going to be next on their docket of people that they're lining up to sue," Shand told the judge on Wednesday, expressing fears that could actually happen. "The issue here, your honor, is we have people who have shown that they're very litigious."
Farinha fired back at that point.
"They are litigious," he told the judge. "They are going to fight, they are going to sue because they're fighting for their license and their business."
Farinha told the judge his clients made previous offers to settle the pay matter with Shand but there was a dispute over the amount owed.
"They refuse to be held hostage by Mr. Shand," he said. "I think holding the client hostage to pay the bills is not the right way to go forward."
After a brief huddle outside in the hallway with the club's owners, Farinha returned to the court and said his clients would agree to pay Shand the $6,550.
Shand told AnnArbor.com afterward he was happy.
"I wanted a release and that was why we're here today, so I got what I wanted," he said. "It'll be an attorney's lien on the file and they'll pay what they owe."
Farinha said his clients got what they wanted, too.
"What we want to make sure is they are going forward with protecting their interests in every court that action has been brought," he said.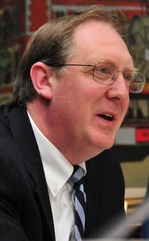 City Attorney
Stephen Postema
appeared in court on Wednesday as an observer and was declined an opportunity to address the judge. He spoke with AnnArbor.com by phone later and confirmed the city was served with another lawsuit by Farinha but said he wasn't sure what to make of the complaint.
Farinha said the problem with the city's original case against the club is that city officials have no evidence.
"Nothing has been presented — no tickets, no citations — to support any nuisance abatement action," he said. "That's what they've been saying from the beginning. It shouldn't be this far."
In a separate landlord-tenant dispute, an Ann Arbor judge last month gave the Dream Nite Club until Wednesday to pay $42,000 in rent owed to Dean Zahn Properties LLC or face eviction.
Farinha declined to comment on the landlord-tenant dispute on Wednesday other than to say the Dream Nite Club's owners are actively working with the landlord on the matter. An attorney for the landlord could not be reached for comment.
The city of Ann Arbor has been fighting to shut down the club on Fourth Avenue since last year following a string of problems, including stabbings and at least one shooting.
The club's owners filed a $3 million lawsuit against the city in January, claiming city officials made false allegations of illegal activity at the business, subjected it to heightened scrutiny by police and harassed it because its owners and customers are racially diverse.
Ryan J. Stanton covers government and politics for AnnArbor.com. Reach him at ryanstanton@annarbor.com or 734-623-2529. You also can follow him on Twitter or subscribe to AnnArbor.com's email newsletters.