Posted on
Tue, Sep 11, 2012 : 4:30 p.m.
Driskell ramps up fundraising in race for Ouimet's state house seat
By Amy Biolchini
Democrat Gretchen Driskell has accelerated her fundraising efforts in the race for Republican Mark Ouimet's 52nd District seat on the Michigan House of Representatives, public records indicate.
According to post-primary campaign finance reports filed late last week, Driskell has raised $19,221 from 76 donations since the August primary election, while Ouimet has raised $8,952 from 29 donations.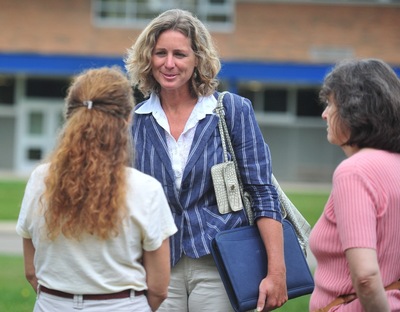 Ryan J. Stanton | AnnArbor.com
That brings Driskell's current campaign fund balance up from $46,294 to $54,490, after she raised about $64,504 in the first reporting period. Driskell is the mayor of Saline, and appeared with a contingent of area Democrats at a news conference last week where she urged the state to restore full funding to schools.
Both filed late contribution reports: As of of July 27, the Michigan Regional Council of Carpenters contributed $2,000 to Driskell's campaign and as of Aug. 3, Ouimet received $1,700 from the Michigan Beer & Wine Wholesalers - a regular contributor to Ouimet - and $400 from the Associate Builders & Contractors PAC.
Ouimet had a leg up in fundraising from the start, beginning his 2012 campaign with about $111,000 -- $60,000 of which was his own money. This is his first term of office on the House of Representatives.
He raised $104,916 from 369 donations to his campaign - about 67 of which were from political action committees - from the first of the year to the August primary, when the campaign's fund balance was about $113,873.
As of the post-primary filing deadline last week, Ouimet's campaign fund balance had decreased to $91,464 as payments surpassed donations.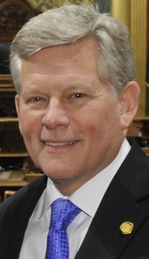 PACs that contributed to Ouimet's campaign include Business Leaders for Michigan PAC, Rental Property Owners PAC, Eli Lilly and Company PAC, Michigan Farm Bureau PAC, Michigan Credit Union Fund, DTE Energy Company PAC, Meijer PAC, BCBS PAC, Michigan Banker's Association PAC, CMS Energy PAC, Michigan Townships Association PAC, AT&T PAC, Auto Dealers of Michigan PAC, Ford Motor Company MI PAC, GM PAC, MEDCO Health PAC, Fifth Third Bancorp PAC and United States Steel PAC.
While Driskell's campaign has managed to incur zero debt, Ouimet's campaign has racked it up - a total of about $86,000 as of the August primary, which has since decreased to about $74,000 since a payment was made by the post-primary filing deadline.
All of the debts the campaign committee owes are to Ouimet himself, as he's submitted about $89,700 of in-kind services to the campaign out of his own pocket.
Using donated campaign funds to reimburse himself for services contributed is a move the Michigan Secretary of State's office affirmed is legal and common for candidates to do.
Of the 453 donations to Driskell's campaign pre-election, three were from PACs. The rest were from individuals, including a number of Ann Arbor and Washtenaw County elected officials: Janis Bobrin, Leah Gunn, Barbara Levin Bergman, Margie Teall and Yousef Rabhi, as well as the committees of Sabra Briere for City Council and Jeff Irwin for State Rep.
Amy Biolchini covers Washtenaw County, health and environmental issues for AnnArbor.com. Reach her at (734) 623-2552, amybiolchini@annarbor.com or on Twitter.