Posted on
Fri, Jul 13, 2012 : 5:56 a.m.
Ann Arbor schools plan to fill 2 principal, athletic director and special education positions
By Danielle Arndt
Editor's note: This story has been corrected to reflect that the special education transition coordinator position was posted.
Summer is a time for staffing adjustments at the local schools.
Ann Arbor Public Schools officials have begun the task of filling key positions and developing plans to fill others.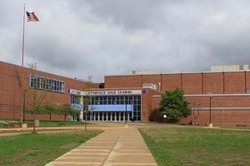 Pioneer High School
Assistant Principal
Kevin Hudson
has been named the interim principal following Michael White's retirement in June.
White announced
in May he would be retiring at the end of the school year to take a job at Bolingbrook High School in Illinois.
The application period for White's former position is complete. The opening was posted both internally and externally.
"The interim position of principal at Pioneer will remain interim for now," said district spokeswoman Liz Margolis, adding she is unsure whether Hudson will remain at the helm for the duration of the 2012-13 academic year, or if the position will be filled prior to the start of school Sept. 4. "A plan is under consideration. But no other posting will go up at this time."
High school principal salaries in Ann Arbor are on a scale of $113,220 to $127,840. White was at step eight, the highest salary, when he left the district, Margolis said.
Pioneer's athletic director, Lorin Cartwright, also retired at the end of the 2011-12 school year. Cartwright worked for the district for 32 years, Margolis said. She made $103,690 last year, the top of the pay scale for her position, which starts at $91,965.
An interim athletic director will be appointed next week. Like the high school principal's position, the interim will carry out the athletic director's duties for the "foreseeable future," Margolis said. Officials are looking both from within and from outside the school district for a replacement, she added.
Ann Arbor Technological High School Principal Shelia Brown also made a late decision to retire. She announced her retirement in June, Margolis said.
The district will attempt to fill Brown's position internally. If it can't, AAPS will post the position externally, Margolis said.
The salary range for the A2 Tech principal's position is $96,975 to $109,515. Brown made $109,515 at the time of her retirement.
The Student Information and Support Services department has two openings. One was not posted immediately out of respect for former a AAPS employee, Yolanda Bell, who died June 18, Margolis said. The posting went up Tuesday for Bell's position.
Bell, 59, a transition coordinator for SISS, was killed in a traffic accident near Cadillac. She was traveling up north for a special education conference at the time of the crash.
Filling the second SISS position is currently under consideration, Margolis said. The position, an assistant director's job, was vacated when Lon Smith left AAPS to take a job with Milan Area Schools. The salary range for a SISS assistant director is $89,845 to $101,455.
In March, SISS began reviewing its programs and how it delivers special education services to each of the Ann Arbor Public Schools. Site visits, parent surveys and an analysis of efficiencies and compliances will be part of the review.
Staff reporter Danielle Arndt covers K-12 education for AnnArbor.com. Follow her on Twitter @DanielleArndt or email her at daniellearndt@annarbor.com.