Posted on
Thu, Aug 22, 2013 : 3:22 p.m.
School shootings nationwide prompt pursuit of new locked door policy in Ann Arbor
By Amy Biolchini
Shootings at school buildings nationwide—the most recent attempt this week near Atlanta — have thrust the safety and security of students in Ann Arbor Public Schools to the front of the district's agenda.
During daytime hours when school is in session, exterior building doors on schools are left open. The district does have a policy that visitors must check in to the main office to obtain a pass, but it's rarely followed, said Board of Education Trustee Andy Thomas.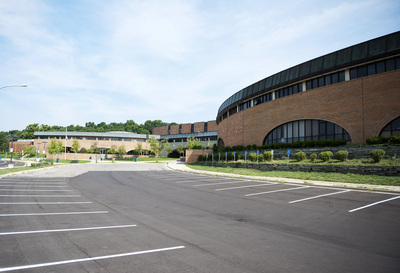 Daniel Brenner I AnnArbor.com
"The public is used to relatively unrestricted access," Thomas said. "Parents just whiz in and out of the school to get a pass."
The entrances to some schools — like Burns Park Elementary — is configured so that it's relatively easy for a visitor to bypass the main office without being noticed, Thomas said.
This year, the district is planning to implement a new policy: Locking all exterior doors on school buildings during daytime hours. The implementation date has yet to be determined.
The district is considering several methods that would give certain individuals access to the building during school hours:
Using a keypad system in which parents and other qualified individuals get a code that will allow them access to a main door
Using a video surveillance and intercom buzzer system that only allows a staff member inside the building to admit someone in from the outside
The estimated cost to implement the new security measures is $190,000, which the district has allocated in its 2013-14 property upkeep budget funded by its sinking fund millage. The district also wants to replace all of its schools' exterior doors in the next five years should the sinking fund millage be renewed.
"The intent is to place as many barriers as possible between someone who wants to enter the school for purposes other … than legitimate educational purposes," Thomas said.
Following the devastating shooting at Sandy Hook Elementary School in Newtown, Conn., National Rifle Association President Wayne LaPierre stated an armed guard should be placed in every school as a preventive measure.
AAPS officials responded that an armed guard at each school would not be financially feasible, but that they were reviewing their safety procedures.
Thomas presented the locked door policy change to the Board of Education Wednesday night in a report from the Performance Committee on which he sits.
The committee had met Wednesday morning and felt that such a significant change in policy should be brought before the entire board for discussion and review, Thomas said.
Acknowledging that the policy will change the way the community interacts with Ann Arbor schools, Thomas said engaging the public in the process should be a priority for the school board this fall.
"It's very important to explain to the community that we're not trying to create an armed camp, but to protect students," Thomas said.
School board President Deb Mexicotte said the district's safety and security report would be placed on a future board meeting agenda for review.
Contracts have not yet been issued for the security upgrades, as the district still must decide the kind of entry access mechanism it will use.
Interim Superintendent David Comsa said that other options in addition to using a keypad or intercom buzzer to enter a building are under consideration.
"Safety and security is paramount so we won't work with any delay," Comsa said.
In the past, a school would automatically go into lockdown if there was a perceived threat: Students would be kept in classrooms away from doors and windows. A nationwide evaluation of the policy has now turned to evacuation as a better solution in some circumstances than a lockdown, Thomas said.
AAPS staff are undergoing new training Friday that takes a different approach to handling an active gunman in schools. The ALICE system—Alert-Lockdown-Inform-Counter-Evacuate—will be in use in AAPS buildings this year.
Amy Biolchini is the K-12 education reporter for AnnArbor.com. Reach her at (734) 623-2552, amybiolchini@annarbor.com or on Twitter.