Posted on
Wed, Nov 28, 2012 : 5:59 a.m.
U-M study: Fear may be driving women to over-treat breast cancer
By Amy Biolchini
A new study conducted by the University of Michigan's Comprehensive Cancer Center has shown that many women chose to over-treat their breast cancer because of unsubstantiated fears that it may return.
The study - released Tuesday night - revealed 70 percent of breast cancer patients that receive a double-mastectomy don't have a clinical reason for having the procedure done.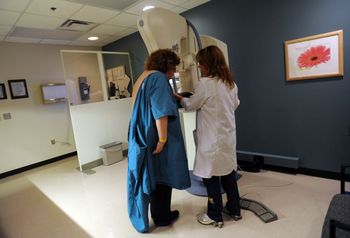 Melanie Maxwell | AnnArbor.com
"The dilemma we're facing is more and more women are choosing to remove both breasts,"
Dr. Michael Sabel
, associate professor of surgery at the University of Michigan Medical School. "We're greatly overestimating the risk of women with breast cancer developing another breast cancer."
Researchers had observed a noticeable rise in the number of women that were choosing to have both breasts removed as a part of their cancer treatment strategy — a trend the team of Sarah Hawley, Steven Katz, Reshma Jagsi, all of the University of Michigan, suspected was due to more than just clinical attributions. Monica Morrow of the Memorial Sloan-Kettering Cancer Center, Ann Hamilton of the University of Southern California and Kendra Schwartz of Wayne State University also were authors of the study.
The study found 90 percent of women who had surgery to remove both breasts reported being very worried about the cancer recurring.
"There are women who are getting that procedure who could avoid it," said Hawley, associate professor of internal medicine at the U-M Medical School and a lead author on the study. "Most women worry about (cancer) coming back."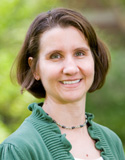 Courtesy U-M
Women diagnosed with breast cancer are encouraged to undergo a double mastectomy if they have a strong family history of breast cancer and mutating forms of breast cancer.
However, many women that do not have clinical reasons to remove both breasts choose to do so because they believe the procedure will reduce their risk for the cancer coming back, Hawley said.
"There is a significant proportion of women who don't have the factors who are getting the procedure, and worry and concerns do drive some of these decisions," Hawley said.
Hawley said it's important to educate women that a contralateral mastectomy would not reduce the risk of cancer recurrence.
"Bilateral mastectomy does not reduce the risk of recurrence of breast cancer," Sabel said. "There's very little data that says removing both breasts will increase their chances of survival. The biggest threat to their survival is the cancer that they're facing now. Most patients aren't going to develop a second cancer."
Courtesy U-M
A very small percentage of women who have breast cancer once will develop the cancer again, but most of them will be cured in the second round, Sabel said.
For women who do not have a family history of breast cancer or cancer that has genetic mutations, they face the decision of whether or not they want to preserve their breast, which would involve the removal of the lump and radiation treatment, or if they want to remove the breast entirely.
"The outcome is the same," Sabel said. "The survival of their cancer is no different whether they have breast preservation versus a mastectomy."
Surgeons tend to favor less invasive treatments, Hawley said, and generally will recommend that women opt for the lumpectomy and radiation treatment if it applies to the patient's situation, Hawley said.
Part of the confusion regarding breast cancer treatment is the cancer's increased prevalence. Many women research treatment options online before talking with a surgeon, and many know other women that have gone through breast cancer treatments before, Sabel said.
"All it takes is one person to say, 'I wish I had just had both breasts removed,'" Sabel said.
Misleading figures on many online resources overestimate the risk of breast cancer returning for a second time increasing at a rate of one to two percent per year, Sabel said. That figure is more like .2 to .4 percent, depending on how the breast cancer was treated the first time, Sabel said.
Especially for women in their 30s and 40s, they don't want to undergo the breast cancer treatment process twice, Sabel said, and so many decide they simply want a double mastectomy when they don't actually have a clinical reason for doing so.
"Some women fail to realize there can be complications," Sabel said of double mastectomies. "Ten to 20 percent will have a complication unrelated to the cancer. People are overestimating the risk of cancer and underestimating the risk of the surgery."
A double mastectomy has more risks involved because more anesthesia is required during the longer procedure. Recovery times also are longer, and reconstruction surgery becomes a much larger procedure if both breasts are removed.
Hawley stressed that even when both breasts are removed, a woman still needs to undergo chemotherapy treatments to prevent future activity by the cancer cells.
"One of the things that we believe and know from talking to a lot of surgeons that talk with us is sometimes these decisions get made too quickly," Hawley said, explaining that women with breast cancer have the time to think over their options and don't need to rush into the operating room that day.
Sabel said women have about a month to make a decision, even for patients with more aggressive forms of breast cancer.
The study was conducted using information from anonymous breast cancer patients registered in the National Cancer Institute's registry, which has registered patients in the Detroit metro and Los Angeles metro areas. "Is Contralateral Prophylactic Mastectomy (CPM) Overused? Results from a Population-Based Study" will be presented at the American Society of Clinical Oncology Quality Care Symposium Nov. 30.
Hawley's team is working to understand the general decision making process with regards to breast cancer treatment options. and has generated a number of studies using grant money from the National Cancer Institute.
The study conducted by Hawley's research team serves as a natural segue into their next grant-funded project exploring patient values and concerns that lead to decisions regarding breast cancer treatment.
Using part of a $13.6 million National Cancer Institute grant, Hawley's team will be working to develop an online interactive decision-making tool intended to help women diagnosed with breast cancer choose which course of treatment is best for them.
Amy Biolchini covers Washtenaw County, health and environmental issues for AnnArbor.com. Reach her at (734) 623-2552, amybiolchini@annarbor.com or on Twitter.