Posted on
Fri, May 6, 2011 : 2:27 p.m.
House-approved education budget adds 5 percent cut to Michigan universities that offer domestic partner benefits
By Ryan J. Stanton
On top of a 15 percent cut to Michigan universities, the state education budget approved Thursday night by House Republicans would add an additional 5 percent cut to universities that offer domestic partner benefits to their employees.
Among entities that would be affected is the University of Michigan, the largest employer in Washtenaw County.
Ari Adler, spokesman for Republican House Speaker Jase Bolger, said universities can get the 5 percent back if they prove by Dec. 1 they are not providing health insurance or other fringe benefits for any adult roommate of an employee who is not married to that employee, or for any dependents of any adult roommates.
State Rep. Jeff Irwin, D-Ann Arbor, today criticized what he considers an attack on gay rights. He doesn't think it'll pass in the Senate, but if it does, U-M would either have to stop offering domestic partner benefits or lose more state funding.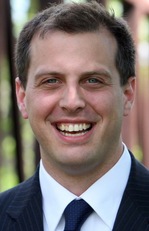 "I think they punish our universities enough by jamming through a 15 percent cut and making college out of reach for even more young people in Michigan," Irwin said. "I didn't think they needed to add insult to injury, but apparently that's where we're going."
The amendment was proposed by state Rep. Dave Agema, R-Grandville, and passed with support from the Republican majority.
"It was a complete surprise to me when Rep. Agema stood up and made this speech about punishing universities for violating our moral code as a state," Irwin said. "He did raise the issue of morality specifically, and he did use the word 'punish' specifically."
Agema posted on his Facebook page today that "the hate mail and threats are already coming in from the gay community."
"It seems they think colleges are above the law," he said. "They didn't like my amendment to stop same sex/unmarried benefits the colleges are providing against the will of the people in 2004, the AG's decision, the Supreme Courts ruling of 2008 and Article 8 Sec 1 of the State Constitution. Apparently they like the term 'Above the law.'"
Irwin pointed out many major employers like Dow Chemical and Ford Motor Co. offer domestic partner benefits. He said he fears eliminating them for universities like U-M would hurt their ability to promote diversity and attract talented employees.
"It's just another bigoted swipe at the segment of our population that chooses to have same-sex relationships," he said. "It's unfair and it's suggesting the work some people perform is more valuable than the work other people perform just because of their choice of lifestyle."
Adler says the GOP sees the issue differently.
"As we see it, the constitution does not allow for public tax dollars to be used to provide benefits for unmarried couples who are living together," he said. "Having a taxpayer-funded organization, whether it's the state government or a university, providing benefits to people who are unmarried is just a significant financial burden that we can't afford. I think for some folks it is a moral issue and for others it is a financial issue."
Agema told AnnArbor.com universities are wasting what he estimates to be $7,000 to $10,000 a year for each person they provide with domestic partner benefits.
"They're breaking the law, in my opinion, and they complain they don't have money," he said. "They're not above the law."
Ryan J. Stanton covers government and politics for AnnArbor.com. Reach him at ryanstanton@annarbor.com or 734-623-2529. You also can follow him on Twitter or subscribe to AnnArbor.com's e-mail newsletters.