Posted on
Thu, Dec 8, 2011 : 5:19 p.m.
Michigan House approves amended domestic partner benefits ban
By Kellie Woodhouse
The Michigan House of Representatives passed an amended domestic partner benefits ban today.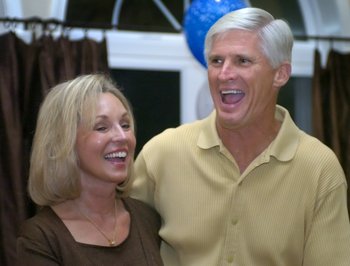 Booth file photo
The bill, introduced earlier this year by House Republican Dave Agema, prohibits state employees from extending their health benefit offerings to domestic partners. It was first passed by the House in September but amended Wednesday by the state Senate to omit language saying the statute would apply to public universities.
Such universities have power through the Michigan Constitution to determine their own policies through separate governing bodies, such as boards of regents or trustees.
The university exemption comes after education activists lobbied heavily against the bill, saying it would negatively impact colleges' ability to retain and recruit faculty.
University of Michigan officials are pleased with the change but still stand against the bill, spokesman Rick Fitzgerald said.
"The university's concerns appear to have been addressed in the amended legislation that was approved in the state Senate today," Fitzgerald said in an email.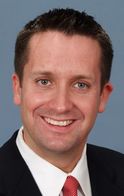 Leigh Greden
Eastern Michigan University Director of Government Relations Leigh Greden, a former Ann Arbor City Council member, said the school was pleased with the amended version of the statute.
He also said domestic partner benefits are important to other state entities aside from colleges.
"Universities, like the private sector, need to recruit and retain a highly skilled workforce and our ability to do so would be diminished if this legislation applied to us," he said. "That's why the local Chamber of Commerce, local governments and universities were united in their opposition to this misguided legislation."
State Rep. Jeff Irwin, D-Ann Arbor, also opposed the legislation, which he believes will make offering domestic partner benefits illegal for not only governments and schools, but also universities if signed into law by Gov. Rick Snyder.
"There's some confusion out there about whether universities are going to be included or not," Irwin said after today's vote. "The Senate thinks no. The House thinks yes."
If signed, House Bill 4770 will immediately revoke benefits from hundreds of Michigan families and their children, Irwin said.
"In addition to the intolerance exhibited by my House Republican colleagues, this immediate revocation of health care gives these families no time to plan an orderly transition to avoid a gap in coverage," Irwin wrote on his Facebook page today.
"The good news is that the bill is obviously unconstitutional with respect to universities and local government and there will likely be a long court battle, which may result in overturning the law," he added. "The bad news is that this court battle is likely to cost us all more than providing the benefits."
AnnArbor.com reporter Ryan J. Stanton contributed to this report. Kellie Woodhouse covers higher education for AnnArbor.com. Reach her at kelliewoodhouse@annarbor.com or 734-623-4602 and follow her on twitter.