Posted on
Tue, Mar 20, 2012 : 12:49 p.m.
Japanese consul to donate relief funds to Dexter community
By Danielle Arndt
The Consulate-General of Japan in Detroit will present a check to the Dexter community at 2:15 p.m. Tuesday at Cornerstone Elementary School to help with the village's cleanup after a tornado last week.
Consul General Kuninori Matsuda, a representative to the Japanese government, said Cornerstone Elementary was one of several Michigan schools to help raise funds for the relief effort in Japan immediately after the March 11, 2011, earthquake and tsunami devastated the country.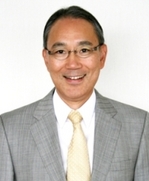 "When we heard about the tornado, we were so concerned, but at the same time so relieved to hear there were no human casualties," Matsuda said. "I gathered with my office and we quickly collected a small amount of money and decided to deliver it personally.
"Although it is a small gesture, it is one of the many ways we can try to pay back."
Matsuda said he also contacted a number of Japanese companies in the greater-Ann Arbor area to encourage them to donate to the Dexter tornado cleanup as well. He said the companies responded very positively to his request.
He added Japan is "ever grateful" for the students and citizens of Dexter.
Cornerstone Elementary is located at 7480 Dan Hoey Road.
Staff reporter Danielle Arndt covers K-12 education for AnnArbor.com. Follow her on Twitter @DanielleArndt or email her at daniellearndt@annarbor.com.