Posted on
Tue, Jan 5, 2010 : 6:24 a.m.
Jayne Miller's departure leaves Ann Arbor officials with big shoes to fill
By Ryan J. Stanton
One of Ann Arbor city government's top administrators is leaving next month for greener pastures - literally.
Jayne Miller, administrator of the city's Community Services Area and an employee of city government for more than 20 years, has accepted a job as executive director of the Brighton-based Huron-Clinton Metropolitan Authority.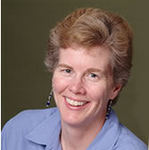 City Administrator Roger Fraser announced the news to the Ann Arbor City Council Monday night. He said Miller will leave her post sometime in mid-February.
Miller's departure leaves the city with big shoes to fill. She has been in charge of a department that provides a variety of direct services to the Ann Arbor community in three separate service areas -Â community development, parks and recreation, and planning and development.
"Jayne has been responsible for most of the services where people come to us looking for things that involve them personally, so you have parks, you have personal home improvements that require permits, you have housing issues - all of those things are part of her bailiwick," Fraser said. "And we've been going through lots and lots of change and Jayne has been fully instrumental in executing a lot of positive change for our community, and to replace her energy, her knowledge and her enthusiasm, it's going to be tough."
In her new job, Miller will be responsible for oversight of 13 Metroparks covering almost 24,000 acres that serve about 9 million visitors annually. The parks are located along the Huron and Clinton rivers, providing a greenbelt around the Detroit metropolitan area.
The Huron-Clinton Metropolitan Authority is a regional special park district encompassing Wayne, Oakland, Macomb, Washtenaw and Livingston counties. It was approved in 1940 by residents of the five counties and is governed by a seven-member board of commissioners. Two of the members are selected by the governor, and the other five are selected by the board of commissioners in each county.
The Metroparks are funded principally by a property tax levy limited to one-quarter of 1 mill and by revenues from vehicle entry fees and other user fees.
Miller's departure adds one more bullet point to a growing list of city management positions that are vacant or about to become vacant. Most notably, the city's planning manager and fire chief both left the city this year - positions that remain vacant. Assistant Fire Chief Greg Hollingsworth also plans to retire next month.
Fraser said the city is considering all of its options as it looks for ways to best manage city government with fewer bodies. The city is faced with a multimillion-dollar budget deficit this year and next that almost inevitably will require major service reductions or layoffs.
"We're reconsidering everything that we've got in front of us," Fraser said. "The question is - if you don't fill a position, what are the alternatives? And that's what you have to evaluate with each of those. Some have viable alternatives and some will not. We're asking the organization to endure some significant changes in the months to come, and I think that we have to demonstrate in everything we do that we're committed up and down the organization to making those sacrifices."
Miller most recently has been involved in work with the Ann Arbor Housing Commission on a plan to revamp business operations. A number of suggestions coming out of that process will be shared with the City Council at a special work session scheduled for next Monday night at city hall.
Ryan J. Stanton covers government for AnnArbor.com. Reach him at ryanstanton@annarbor.com or 734-623-2529.