Posted on
Fri, Jul 12, 2013 : 1:58 p.m.
Karl Pohrt, longtime owner of Shaman Drum Bookshop, remembered as community stalwart
By Janet Miller
Editor's note: The name of Karl Pohrt's wife, Dianne, has been corrected.
Ann Arbor has lost one of its literary icons and gentle souls.
Karl Pohrt - longtime owner of Shaman Drum Bookshop on South State Street, community stalwart, bridger of chasms and expert on the literature of the Beat generation - died Wednesday at his Ann Arbor home. He was 65 and had battled a rare form of thyroid cancer.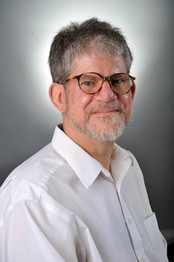 While Pohrt was most visible as the owner of Shaman Drum for nearly 30 years before it closed in 2009, his interests and his work ran deep:
He was one of the first to promote town-gown partnerships between the city and the University of Michigan. He was a conscientious objector during the Vietnam War. U-M has a named chair in his honor. He counted filmmaker Michael Moore, both from Flint, as a friend. He hosted Beat poet Allen Ginsberg at his store. He called those around him brother and sister.
But he also was a businessman: He was a champion of small business and downtown density and he left a broad mark locally, said State Street Area Association executive director Tom Heywood, who arrived in Ann Arbor in 1997 as Pohrt was about to become his board's chair. It was Pohrt who pushed for the idea of partnering with U-M to study the State Street area streetscape options, an idea that opened the door for increased town-gown relations. "Until then, there was not a lot of cooperation," Heywood said. "Fifteen years later that paid off with the construction of North Quad."
While he was an unapologetic liberal, Pohrt wasn't threatened by those who thought differently, said Heywood, who counts himself as much more conservative. "Hiring me for Ann Arbor was counter intuitive," Heywood said. "Karl had an incredible sense of irony. He thought outside of the box. That was part of his genius…He was an amazing human being, not just an amazing member of our community."
He also was a man with a big heart, said Susan Pollay, executive director of the Downtown Development Authority. Pohrt, a DDA member for eight years, was running a meeting when a member who had just returned from maternity leave came with her baby. "The baby sat on Karl's lap for the whole time," Pollay said. "That was a Karl moment: leadership and humanity."
While he was a kind man, he had a wicked sense of humor, Pollay said. He ran a highbrow bookstore, but he also loved bad movies, she said. "The worse the movie, the better."
"…I asked her if her meditation practice was helpful in dealing with her illness. She smiled and told me she used to be a Zen Buddhist but now she was a Daoist. 'Zen students meditate, but Daoists take naps,' she said. We both laughed." - April 25, 2013 entry from Pohrt's blog, http://www.thereisnogap.com/.
Pohrt also had a deep intellect and was a scholar on literature from the Beat Generation and a friend of Beat poet Gary Snyder. That's what helped bring them together, said Arthur Nusbaum, a close friend and sometimes business partner. They traveled to the European Beat Studies Network conference in the Netherlands last fall. "Two dharma bums, finger poppin' angels of desolation, real cool daddys, materialize out of the void into the harsh Amsterdam morning. Ahh, not really. Who am I trying to kid? It would be more accurate to describe us as two late middle-aged Americans, blurry-eyed and disheveled, stumbling into Amsterdam's Schiphol airport." - Sept. 4, 2012 blog entry.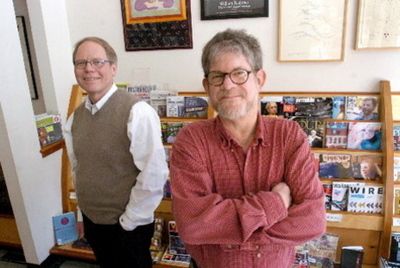 Ann Arbor News file photo
Pohrt was well read and well rounded, Nusbaum said. "There was nothing he didn't know about. He had read every book you had read. He knew about eastern religion and philosophy. I gained so much from our friendship."
"In spite of the wise advice of the Third Ch'an Patriarch Seng-Ts'an (The Way is easy/for those who have no preferences), I was enormously pleased." Writing in his April 25, 2013 blog.
Memorial services will be held for friends and family at 2 p.m. Sunday at the Episcopal Church of the Incarnation, 3257 Lohr Road. He is survived by his wife, Dianne, two daughters and three grandchildren.
"A few days ago I had a seizure that the doctors discovered was due to three small brain tumors. I decided to end this blog--to exit the Hotel Karma (at least for the time being)--while I'm still in sound body and mind. I plan on being in sound body and mind for a while yet, but you never know." - May 10, 2013 blog entry.
Janet Miller is a freelance reporter. Contact the AnnArbor.com news desk at news@annarbor.com.