Posted on
Wed, Sep 4, 2013 : 10:15 a.m.
Letter to readers: AnnArbor.com is transitioning to MLive.com
By AnnArbor.com Staff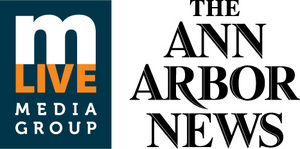 To our readers:
Today we announce that our transformation and innovation continues, as we align AnnArbor.com's digital and print news platforms with MLive Media Group to continue reporting and delivering local news.
On Thursday, Sept. 12, AnnArbor.com will integrate into the MLive.com website. To find the same local news you have enjoyed at AnnArbor.com, please visit MLive.com/annarbor. For those of you who haven't visited MLive.com recently, you will find an innovative, digital platform with robust news content, an easy-to-navigate user interface and improved mobile experience.
We also are improving our newspaper, which will continue to publish each Thursday and Sunday, rebranding it as The Ann Arbor News. The new Ann Arbor News will feature a fresh design and an emphasis on community news throughout Washtenaw County. Local news will be in the forefront, and you also will see enhanced sports and entertainment sections and more event listings.
Those who live here understand what a special, unique place this is. That's why Ann Arbor was chosen four years ago as the place to innovate online journalism with the launch of AnnArbor.com. Developed with community input, AnnArbor.com pioneered new ways in how people consumed local news, from real-time reporting of breaking stories to having a platform where the news could be commented on and debated.
AnnArbor.com was a bold business move that's been a huge success. For the last four years, AnnArbor.com, together with MLive.com, has had the highest local market reach of any newspaper website in the U.S. (source: The Media Audit, March, 2013).
This transition brings together two of the most successful digital news platforms to leverage the best of them both. You'll notice the influence of AnnArbor.com in the recent design changes on MLive.com, with highlighted top news stories and a dynamic river of headlines. And the larger MLive.com site, with state news and sports coverage, will supplement the strong local news report that AnnArbor.com has built.
And we are excited to offer MLive's mobile platform, bringing solutions that our Ann Arbor readers have told us they want. MLive.com offers a flexible platform designed to adjust to any screen on any device, including mobile - making the news easily accessible and readable. We are also excited to offer a suite of free apps focused on local and specific news, such as University of Michigan athletics.
What won't change is the focus of our talented and dedicated news reporting staff, based in downtown Ann Arbor and headed by Editor Paula Gardner. Though platforms evolve, our staff's focus on telling the unique story of Ann Arbor remains our top priority and unerring mission.
MLive Media Group's commitment to quality journalism and local engagement is strong, in Ann Arbor and across the state, and it's our honor to serve you. Thanks for reading, and feel free to share your feedback with us at comments@mlive.com.
Sincerely,
Dan Gaydou
President and CEO
MLive Media Group
Laurel Champion
General Manager, Southeast MI
MLive Media Group
Find out more about the transition and talk about it here.
Get answers to your questions about the AnnArbor.com transition