Posted on
Mon, Jan 31, 2011 : 6:05 p.m.
Mark Ouimet cuts check to county for $14,386 after audit finds commissioners improperly collected pay
By Ryan J. Stanton
Former Washtenaw County Commissioner Mark Ouimet has cut the county a check for $14,386 following the results of an independent investigation into county per diem expenses.
"I have reimbursed Washtenaw County in full for all per-diem payments that were in question," Ouimet, R-Scio Township, said in a statement released to the media today.
A long-awaited auditor's report, paid for by the county, was made public for the first time today. It shows 10 commissioners improperly billed the county for nearly $25,000 in ineligible per diem and mileage payments from 2005 to 2010.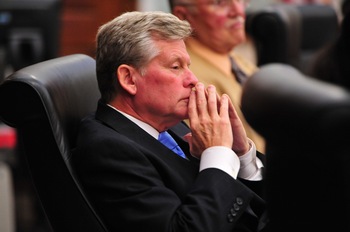 Ryan J. Stanton | AnnArbor.com
Ouimet topped the list at $14,386. Saline Republican Jessica Ping, who stepped down from the board last month, collected more than $5,000 in ineligible payments, the audit found.
Commissioner Barbara Bergman Levin, D-Ann Arbor, had $1,875, while Wesley Prater, D-York Township, had $1,835.
Other commissioners had anywhere from $25 to $1,054.
The report was prepared by a senior auditor from the Rehmann Robson public accounting firm in response to allegations of misconduct that surfaced in October as Ouimet was campaigning for the 52nd District state House seat. The attacks came from local Democrats supporting Ouimet's opponent, Democrat Christine Green.
The auditor's review was independent of County Clerk Larry Kestenbaum's analysis that showed more than $26,000 in ineligible payments were made to commissioners over the six-year period, most of which belonged to Ouimet and Ping.
The auditor's report is not a recommendation that commissioners repay the county, but rather a finding of fact regarding payments that violated county rules. It will be up to the county board whether commissioners must repay the county, and that hasn't been decided yet.
County Board Chairman Conan Smith, D-Ann Arbor, said today he thought the audit was regrettably one-sided. Noting that the issue started as an attack on Ouimet, Smith said "the stink of politics is heavy on this whole thing."
County Administrator Verna McDaniel, who requested the audit to try to resolve the issue, could not be reached for comment.
Smith said he hasn't decided yet whether he's going to repay the county the $591 in ineligible payments the audit shows he collected over the last six years. He said there were meetings he often didn't bill the county for attending — perhaps as much as $7,000 worth.
"I rarely claimed per diems for Ways and Means, for example. Should I go back and get all those now?" he said. "If we're really trying to be just and fair here, why wouldn't I?"
Under county rules, commissioners are entitled to $25 per diem payments and mileage reimbursements for attending meetings of certain authorized county-related boards and committees on which they're appointed to serve.
A review of county records showed Ouimet billed the county for a wide range of meetings that fell outside of those rules, but so did other commissioners — albeit on a lesser level.
Ouimet, who fended off the attacks to win his race in November, suggested in his written statement today he's looking to put the issue behind him.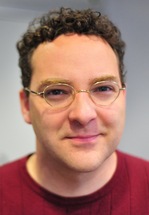 "My focus is on getting Michigan's economy back on track," he said. "It's time to foster an environment favorable to job growth that will encourage small businesses to expand and create new opportunities for entrepreneurs, helping the people of Michigan and protecting the taxpayers."
Smith said he's "fully confident" no commissioner intentionally made inappropriate claims against the county, and he understands that many of them, including Ouimet, have pledged and acted to reimburse the county for their mistakes. He called the auditor's review "substantially biased" because it only looked at expenses charged by the commissioners who happened to be in office in 2010, and it only reviewed the time Ouimet sat on the board.
Smith said while county rules clearly indicate that commissioners "shall" be paid a per diem for attendance at boards and commissions, the audit did not review all eligible meetings to determine which commissioners did or did not claim per diems for them.
"As a result, we know if a commissioner was inappropriately paid but not when they were uncompensated," Smith said.
For example, Smith said, if a commissioner inappropriately claimed $100 worth of ineligible meetings but did not claim $200 worth of eligible meetings, by county rules that person is due $100 compensation from the county rather than the reverse.
Smith downplayed the $25,000 cited in the report, saying "this situation is incurring costs for the county that may end up being as significant as any funds we receive back."
In addition to audit costs, Smith said the county may have to recalculate and issue amended W-2 forms to commissioners, who must then amend their tax returns and send them to the IRS. He said there could be as many as 50 such amendments.
Smith said he can't justify the staff time and consultant dollars going into an effort with such "obviously flawed premises."
Ryan J. Stanton covers government and politics for AnnArbor.com. Reach him at ryanstanton@annarbor.com or 734-623-2529.