Posted on
Fri, Mar 30, 2012 : 5:36 p.m.
Mega Millions: Final hours ticking toward $640 million jackpot
By Paula Gardner
Friday night's Mega Millions drawing jumped to a $640 million jackpot this afternoon, and the final prize amount could go even higher.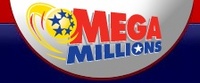 "It is now at an astronomical $640 MILLION due to increase ticket sales caused by Mega Millions MADNESS!" reads a statement from Michigan lottery officials.
That madness is reportedly happening in all 42 states (plus Washington, D.C.) that participate in the twice-weekly Mega Millions lottery.
However, many people are still pointing out that there will be plenty of disappointed ticket-buyers once the drawing is over.
According to an Associated Press story posted Friday morning on AnnArbor.com, "based on other U.S. averages, you're about 8,000 times more likely to be murdered than to win the lottery, and about 20,000 times more likely to die in a car crash than hit the lucky numbers."
Those lucky numbers will be drawn at 11 p.m., 15 minutes after ticket sales stop.
You can get details on how to watch the drawing from this story on MLive.com: How to watch the Mega Millions drawing: Live Online, TV and Social Media
And here is a list of previous Mega Millions winners from Michigan: Michigan's Top 13 Mega Millions jackpot winners
Here are some other stories about today's drawing:
The big what-if: Mega Millions jackpot has people dreaming
What to do after you hit the Mega Millions jackpot
Mega Millions Sells More Than 2 Tickets for Every U.S. Resident
Meanwhile, in case you're wondering, the cash option on a winning ticket is $462 million.