Posted on
Thu, Dec 6, 2012 : 2:59 p.m.
Michigan House approves regional transit authority including Washtenaw County in 57-50 vote
By Ryan J. Stanton
Update: Senate Bill 911, which allows for the collection of new vehicle registration fees to fund the RTA, also passed through the House by a vote of 57-50. Earlier on Thursday, the House had taken action only to pass SB 909, the RTA enabling legislation.
On a third try, legislation to create a Southeast Michigan Regional Transit Authority including Washtenaw County passed through the state House on Thursday afternoon.
The vote was 57-50 with three Democrats not voting.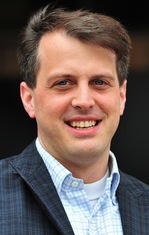 State Rep.
Jeff Irwin
, D-Ann Arbor, immediately lamented the bill's passage. He shares the same concerns as Ann Arbor officials that it's not a good move for the Ann Arbor Transportation Authority, which would have to answer to the new four-county regional authority.
"Today the legislature formed an RTA that makes rail nearly impossible," Irwin added, referring to a clause that requires unanimous approval from all voting members of the RTA to acquire, construct, operate or maintain any form of passenger rail service.
"That's bad for Washtenaw because the most logical and cost-effective regional service would be along the tracks that the public already owns," he said. "Also, this move threatens to create another level of bureaucracy and administrative waste without any additional funding for moving passengers."
A companion bill that allows new RTA funding options, including a local vehicle registration fee, did not have sufficient support and was pulled from the board.
"In other words, the funding mechanism was not passed and, unless it is, there will be not much to talk about at this new agency," Irwin said.
The RTA would be in charge of coordinating public transit within a region consisting of Macomb, Oakland, Washtenaw and Wayne counties.
The legislation makes it clear a major focus would be implementing a rolling rapid transit system — or bus rapid transit — within the four counties.
Senate Bill 909 specifically enables the RTA to plan and implement a bus rapid transit system on four corridors, including a 47-mile route between downtown Detroit and the Blake Transit Center in Ann Arbor, with station stops in at least Ypsilanti, Detroit Metro Airport and Dearborn.
The legislation is headed to Gov. Rick Snyder's desk to be signed into law. Snyder has made creation of an RTA for Southeast Michigan a top priority in the Legislature's lame duck session.
Assuming the bill gets signed into law, Ann Arbor Mayor John Hieftje said the city will join the AATA in fighting to get Washtenaw County removed in the next legislative session.
"I don't think my position has changed a bit," he said. "This is not a good thing for Ann Arbor and I don't believe it's a good thing for Washtenaw County."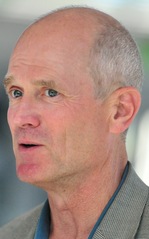 Hieftje said he wishes the other three counties luck in creating an efficient transit service, but he doesn't want Ann Arbor roped in because it already has a good thing going.
The AATA is probably the best run transit service in the state, he said, and transit agencies to the east are a different story.
"It's a complicated political picture in Wayne County and those areas and I don't understand why anyone in Washtenaw County would want to become embroiled in that," he said.
"There's a loss of control of some of our federal funding," he added, "and a loss of control of some of the new revenues that would come if a new tax were passed."
Hieftje said getting Washtenaw County out of the RTA will be a challenge, but the governor seems willing to cooperate.
It was lame duck politics that kept it from being removed for now. Republicans were afraid the bill wouldn't have the votes if it was amended and sent back to the Senate.
Washtenaw County Board Chairman Conan Smith, D-Ann Arbor, had been aggressively lobbying for passage of the RTA legislation with Washtenaw County included. Smith argued earlier this week it's important for Washtenaw County and Ann Arbor to be connected to the rest of the region, and he believes the RTA will create opportunities for new funding streams and increased connectivity.
State Rep. Rick Olson, R-York Township, said he would have liked to exclude Washtenaw County, but it just wasn't in the cards at this point.
Previous story: Ann Arbor opposes legislation that includes Washtenaw County in regional transit authority
Ryan J. Stanton covers government and politics for AnnArbor.com. Reach him at ryanstanton@annarbor.com or 734-623-2529. You also can follow him on Twitter or subscribe to AnnArbor.com's email newsletters.