Posted on
Mon, Feb 22, 2010 : 8:30 p.m.
Driver sentenced to probation in death of bicyclist in Pittsfield Township
By Tom Perkins
A driver whose van struck and killed a bicyclist in Pittsfield Township in July was sentenced today to two years of probation.
Nicholas Wahl, 20, of Clinton, pleaded guilty to negligent homicide in a sentencing agreement that allowed him to avoid jail time in the death of Tim Pincikowski, 45, of Saline.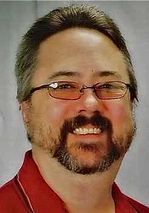 Judge Melinda Morris sentenced Wahl under the Holmes Youthful Trainee Act, which means he won't have a criminal record if he successfully completes probation.
Joe Simon, Wahl's attorney, said the most significant stipulation of his probation is that Wahl will give lectures and speak to groups of youth about what happened on that day, and the dangers of not paying complete attention while driving.
Wahl also was ordered to pay $8,300 in funeral costs and roughly $1,500 in court costs, Simon said.
Wahl admitted to police he took his eyes off the road for a moment to change the radio station just before his van struck Pincikowski. He was driving north on Maple Road in Pittsfield Township on July 28 around 5 p.m. when the accident occurred.
Witnesses testified Pincikowski was riding on the fog line or in roadway close to the line near the moment of the accident.
Mike Pincikowski, Tim Pincikowski's son, said after the sentencing that the punishment is what his family was looking for, and jail time would only have served to hurt Wahl's family and take more out of his life.
"We didn't want anything negative to come out of it for anybody," Mike Pincikowski said. "And what was given as a sentence to Nicholas is something that myself and my family believes is beneficial to himself and the community in a way that a jail sentence never could be."
A statement prepared by Pincikowski's brother and sister, Scott Pincikowski and Karen Gross, which was read before the sentencing, conveyed the same sentiment.
"What Nicholas did seemed innocent," they said. "He chose to change a preset radio station, something we have all done. But he chose a time to do so when it posed a hazard to others on the road. He saw our brother ahead of him. He thought he had time. He killed our brother ... It would serve no purpose for Nicholas to spend time in jail. Even Tim would say this."
Simon said the accident didn't involve drinking, texting or fooling around, He said Wahl, who has no prior criminal convictions, is considered an upstanding citizen.
He called the accident "tragic."
"By all accounts, you have two wonderful humans who came together on that day," Simon said.
Tom Perkins is a freelance writer for AnnArbor.com. Reach the news desk at news@annarbor.com or 734-623-2530.