Posted on
Tue, Sep 13, 2011 : 8:22 p.m.
Nearly $8M in concessions from unions helps balance Washtenaw County's budget
By Ryan J. Stanton
Washtenaw County Administrator Verna McDaniel says she's happy to report she'll be able to present a balanced two-year budget to the county board next week.
That's possible after a breakthrough labor agreement reached with the county's largest union, AFSCME Local 2733, which represents 644 employees.
By a 2-to-1 margin, the union's membership agreed to a new contract that includes several concessions, including paying more toward their health care and pensions.
The Washtenaw County Board of Commissioners held a special meeting on Tuesday to ratify the new contract, along with similar agreements with the AFSCME Local 3052 trial court supervisors and the district court supervisors and clerical workers bargaining units.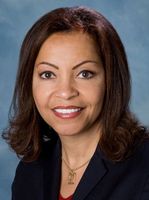 The board voted 8-1 with Commissioner
Dan Smith
, R-Northfield Township, dissenting and Commissioners
Wesley Prater
and
Ronnie Peterson
absent.
With the latest agreements in place, the county now has successfully negotiated new contracts with 970 of its employees, leaving only 93 more employees to go.
"We're just very pleased the employees came through," McDaniel said, noting the concessions achieved to date add up to about $7.7 million in savings in calendar years 2012 and 2013.
McDaniel said the same concessions achieved with AFSCME Local 2733 are expected to be imposed on nonunion employees.
County officials have been working to address an estimated $17.5 million budget deficit over the next two years, aiming for $8 million in employee concessions to help close the gap.
McDaniel said expected concessions from the remaining three bargaining units should put the county at its $8 million goal. The remaining 93 employees are represented by the public defenders, prosecuting attorneys and Local 3052 general supervisors bargaining units.
Commissioners offered praises on Tuesday for those unions that have agreed to concessions to help balance the county's budget.
"Our employees are loyal to us, they understand what's going on, and they really stepped up to the plate. I can't thank them enough," said Barbara Levin Bergman, D-Ann Arbor.
"What it means for the county's budget is we're going to be able to go forward with the activities we've planned to serve people in this community," she said. "And it's thanks to the really goodwill of the unions, and the good-faith bargaining, so I'm thrilled."
Commissioner Rob Turner, R-Chelsea, agreed the concessions will keep the county board from having to make massive cuts.
"This is a win for the staff, for the administration and for the county as a whole," he said. "We're going to be able to maintain as many of our programs as possible."
Caryette Fenner, president of AFSCME Local 2733, said the county was asking her union for about $1.8 million in concessions in 2012 and 2013. The numbers haven't been tallied yet, but she guessed the negotiated contract ratified on Tuesday falls just short of that.
"I know that it was really tough, and a lot of (union members) were really upset because we gave concessions the last time," she said of the new contract. "But I think when the group came together, once again, they did this in an effort to try to make sure they saved jobs."
All of the contracts ratified on Tuesday run through Dec. 31, 2013. They include clauses stating if property tax revenues increase by at least 2 percent on or before Dec. 31, 2012, a 1 percent wage increase would become effective Jan. 1, 2013.
The contract with AFSCME Local 2733 changes the vesting period for employees from 8 to 10 years, but it allows currently vested employees to remain grandfathered in.
The contract also includes elimination of vacation payout and has the union taking 10 "bank leave days," similar to furlough days, in each of the next two years.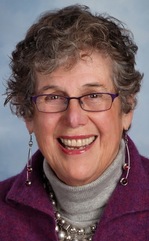 The union's health care plan also is changing. Local 2733 members have never paid premiums before, but starting in 2012 they'll now pay $75 a month plus deductibles and co-insurance. In addition, they'll see increased co-pays for prescriptions and emergency room visits.
The county also is eliminating a medical waiver payout, which Fenner said amounted to about $90 a month for employees who opted out of the county's health care plan. The county also is freezing tuition reimbursements and eliminating longevity for new hires.
Despite mostly success at the negotiating table, the county did suffer one setback on Tuesday when the members of the AFSCME Local 3052 general supervisors — about 56 mid-level managers — voted to turn down a contract the county board was hoping to ratify.
President Nancy Heine said Local 3052 represents both the general supervisors and the trial court supervisors, which held separate ratification votes on Tuesday. While the trial court supervisors went along with the new contract, the general supervisors did not.
"We hope that we could come back to the table as quickly possible to resolve the issues," Heine said. "We intend on polling our membership to see exactly what the issues were and why they did not like this contract and why they did not support ratification of it."
Noting many of the general supervisors have been with the county a long time, Heine said members had concerns about cuts in longevity pay.
"That would directly impact them probably a little bit more," she said. "The longer-term employees, it was like they got hit harder because their longevity is at a higher percentage and they felt that was maybe unfair. Usually you try to reward your longer-term employees."
Heine believed there was just a general discomfort with the level of concessions, which she said involved "several percentage points of less income."
"We are in really a fourth year of concessions, and people that are nearing the end of their time here at the county are noticing, 'Wow, my salary is going down,'" she said. "This is going to be an additional pay cut on top of everything we have given up. We were going to have premium sharing and more costs coming out of our pockets for health care and more costs coming out for our pension, as well as our longevity being cut."
Local 3052 has filed numerous grievances with the county as its positions have been eliminated in recent years. An outstanding complaint about nonunion supervisors taking over Local 3052 work is still pending in administrative law court.
Heine said she's hopeful the union and the county can settle their issues at the negotiating table, but she stressed Local 3052 can't offer a lot of savings to the general fund.
"We have very few employees — nine, to be exact — in our membership that are general fund employees," she said. "So you're not going to get a lot of savings from our bargaining unit to satisfy the deficit for the general fund."
Ryan J. Stanton covers government and politics for AnnArbor.com. Reach him at ryanstanton@annarbor.com or 734-623-2529. You also can follow him on Twitter or subscribe to AnnArbor.com's e-mail newsletters.