Posted on
Sun, Oct 16, 2011 : 3:09 p.m.
Necto wins BestOf honors for best bar or nightclub; this week vote for best bookstore
By AnnArbor.com Staff
What's the best bar or nightclub in Washtenaw County? The voters in AnnArbor.com's BestOf contest say it's Necto Nightclub which won first place, garnering 211 votes.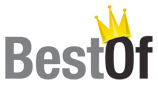 Best bar or nightclub voting began last Sunday and ended at 11:59 p.m. Saturday. Voting picked up by mid-week with various bars and nightclubs moving into the top three positions.
Necto Nightclub
moved into the top three early in the week and remained there throughout the entire week. By the final day of voting, Necto Nightclub finished in the No. 1 position with 211 votes.
Alley Bar
finished in second place with 106 votes and
Sidetrack
finished in third with 57 votes.
Conor O'Neills Irish Pub
and
The Arena Sports Bar
both made appearances within the top three for portions of the week.
This week, vote for the best bookstore in Washtenaw County.
The Ann Arbor book landscape has changed pretty dramatically in the past few years, but we've still got a very impressive bookstore per capita ratio. Whether you're looking for a juicy page-turner or a heavy academic textbook, we've got a bookstore for that.
What's your favorite local bookstore?
Readers can suggest contenders for upcoming contests by going to http://www.annarbor.com/bestof/#bestof_schedule.
And don't forget, everyone who votes will be entered into a drawing each week for a chance to win a prize. This week's prize is for a $50 gift card.