Posted on
Thu, Mar 22, 2012 : 6:10 p.m.
New report: Cost to fix Michigan's roads going up as Legislature delays action on new funding
By Ryan J. Stanton
Michigan's roads have fallen into worse shape over the past six months and delays in finding new funding for maintenance is proving costly, according to a new bipartisan report.
State Reps. Rick Olson, R-York Township, and Roy Schmidt, D-Grand Rapids, on Thursday released an updated version of their September report titled "Michigan's Roads Crisis: What Will It Cost to Maintain Our Roads and Bridges?"
The original study found the state needed an additional $1.4 billion a year in new transportation funding to properly maintain the state's roads and bridges.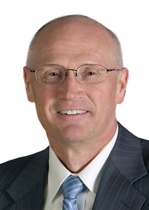 But now more than $1.5 billion in additional annual funding is needed as delays in finding new funding has led to further deterioration of Michigan's transportation infrastructure.
Over a 12-year span, it now will cost the state an additional $1.8 billion, according to the report.
"In addition, we will drive on roads in poorer condition during the 12 years projected than if legislative action had occurred in 2011," the report states.
Olson and Schmidt were appointed to head up a workgroup on transportation funding of the House Transportation Committee last year. Their original report was updated to reflect the 2012 construction year, which they said will not benefit from additional funding now, and to take advantage of additional road condition data.
The projection of a $1.4 billion shortfall has been used as the basis for Gov. Rick Snyder's call for additional revenue for transportation in Michigan, as well as the package of bills introduced in the Legislature in January to meet those needs.
"When it comes to funding our road and bridge maintenance, trying to attain and maintain the quality goals for our roads set of 95% and 85% to be good or fair condition, time is not on our side," the report concluded. "The time to address this problem is now."
Olson on Thursday also announced he will hold another "best practices" transportation conference this summer to give an update on bills related to transportation funding in the state Legislature. The seminar will take place Aug. 16 and will be led by Olson and Schmidt.
Last year, attendees of the day-long conference heard from representatives of the House Transportation Committee and a wide range of transportation authorities from across the state, including several engineers. Olson said the panel lineup will be similar this year.
The event is open to all city and county road commission leaders in the state.
"This is part of our continued effort to make sure that we are getting the best value for the money we spend on maintaining our roads and bridges," Olson said. "With the poor condition of roads, we need to get the biggest bang for the buck we can."
The conference will run from 9 a.m. to 4 p.m. There is no cost to attend.
Ryan J. Stanton covers government and politics for AnnArbor.com. Reach him at ryanstanton@annarbor.com or 734-623-2529. You also can follow him on Twitter or subscribe to AnnArbor.com's email newsletters.