Posted on
Thu, Dec 8, 2011 : 9:05 a.m.
After fierce opposition, state Senate amends domestic partner benefits ban to exclude public universities
By Kellie Woodhouse
University of Michigan employees can take a deep breath.
It appears that domestic partner benefits for university employees no longer hang in the balance due to an amendment to House bill 4770, which seeks to prohibit state employees from extending their health care benefits to same-sex and domestic partners and their children.
The domestic benefits ban was passed by the Senate Wednesday, but amended to exclude public university employees due to severe push back legislators received from higher education advocates.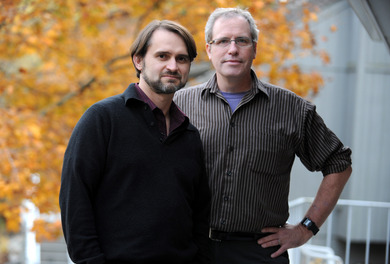 Angela J. Cesere | AnnArbor.com
The ban will soon go before the state House of Representatives again so legislators can approve the amended version. The bill originally passed through the House by a 64-44 party-line vote in September.
If approved by the House as expected, the bill will go to Gov. Rick Snyder for approval. Snyder could exercise his veto power in an attempt to kill the proposed statute.
"I'm personally relieved but I feel grief because I don't see it as fair," said University of Michigan Latin professor Sara Ahbel-Rappe, who supports her partner and their two children with her U-M benefits, which currently extend to same sex partners.
"It's quite unfortunate for people who don't work for the university and who will lose their domestic partner benefits," she said.
The bill passed through the Senate by a 27-9 margin Wednesday. All 26 Senate Republicans voted to approve it, as did one Democrat.
The bill originally included employees of public universities, but senate Republicans voted at the last minute to exempt higher education institutions due to heavy opposition.
"The university's concerns appear to have been addressed in the amended legislation that was approved in the state Senate today," U-M spokesman Rick Fitzgerald said in an email Wednesday. "However, we continue to believe that these benefits are a critical component for all public and private employers, to retaining and attracting the very best talent that is so important to the continued economic recovery in the state of Michigan."
In November, U-M President Mary Sue Coleman pleaded with lawmakers to eliminate the bill, saying it "would put the university, and our state, at a serious disadvantage compared to peers."
In a letter addressed to all 38 state senators, Coleman asserted getting rid of domestic partner benefits could cause some U-M faculty and staff to leave the school.
In October, several U-M and Eastern Michigan University employees told AnnArbor.com they were opposed to the ban and would seriously consider leaving their posts if it was successfully passed.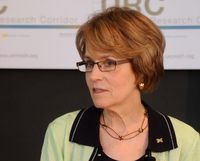 "I question my decision to come to Michigan," U-M linguistics professor Andries Coetzee said then. Coetzee supports his partner of eight years, who successfully battled cancer last year, with his U-M health benefits.
After the bill passed the House, Cynthia Wilbanks, U-M's vice president of government relations, said the university was actively lobbying against the bill in Lansing.
"What we offer is legal," Wilbanks said, referring to the university's existing policy of extending benefits to an employee's unmarried partner.
Rep. Dave Agema, a Republican who sponsored the bill, sees the issue differently.
"It is not the responsibility of taxpayers to support the roommates and unmarried partners of public employees," Agema said in a statement. "Providing benefits in this way is not the role of the state, especially when tax dollars are in short supply and there are critical programs being affected by the decrease in revenue."
Ann Arbor Democrat Rebekah Warren was among the nine legislators who voted against the bill.
"This legislation is not only discriminatory on its very face, but also places Michigan at an economic disadvantage by limiting our public sector from offering the same benefits many private sector businesses already provide," she said in a statement. "We simply cannot keep implementing policies that prevent our local governments from recruiting the best and brightest talent and expect to be able to compete in this increasingly global economy."
Kellie Woodhouse covers higher education for AnnArbor.com. Reach her at kelliewoodhouse@annarbor.com or 734-623-4602 and follow her on twitter.