Posted on
Thu, Jan 26, 2012 : 10:49 a.m.
Obama in Ann Arbor: The first person in line for tickets
By Angela Cesere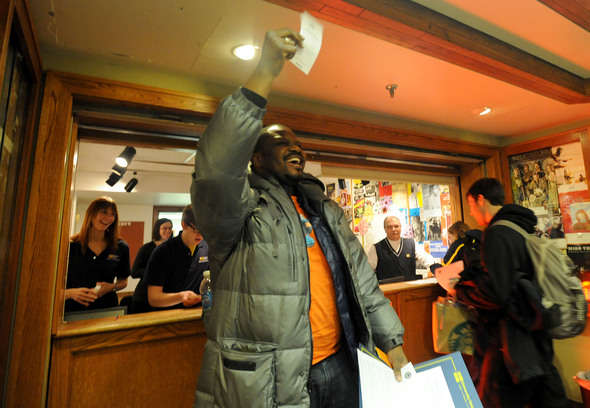 Angela J. Cesere
Teman Evans arrived arrived at the Michigan Union at 7:30 p.m. Wednesday - and ended up being the first person in line for tickets to see President Obama in Ann Arbor.
The payoff: The ticket, accompanied by a round of cheers from the crowd.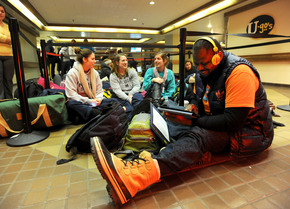 Angela J. Cesere
Evans is a faculty member at the University of Michigan A Alfred Taubman School of Architecture.
By the time he got his ticket, thousands of people were behind him in line, hoping to see Obama when he takes the stage Friday morning at the Al Glick Fieldhouse on South State Street.
Evans was among the hundreds who slept in line - and, as the Michigan Union Ticket Office window shutter opened, anticipation mounted as they all prepared to move forward.
After Evans stepped forward to receive his ticket, he turned around to face the line and held his ticket up in the air.