Posted on
Sat, Mar 17, 2012 : 2:47 p.m.
Woman faces drunken hit-and-run driving charge after bicyclist injured
By Lee Higgins
As Washtenaw County sheriff's court officer Joe LaFerier was driving home at dusk Tuesday, returning from a meeting at sheriff's department headquarters, he saw bicycle parts scattered in the southbound lane of Dixboro Road in Ann Arbor Township.
He immediately called 911, reporting that there was an accident, even though he didn't see a victim or any cars in the area.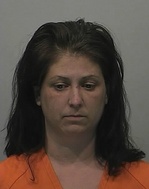 "The frame of the bike was torn in half," he said. "It just didn't look right. That's why I decided to turn around."
As LaFerier turned and drove south on Dixboro, he saw an injured man laying on his back, attempting to get out of a ditch several feet from the road.
The man, later identified as 61-year-old William Pidgeon of Ann Arbor, was wearing a cracked bicycle helmet. He was bleeding from the nose and around his ear. He was using his feet, trying to push himself out of the ditch so someone would see him, LaFerier said. He told LaFerier his first name and said his neck was hurting.
LaFerier, who was off-duty, held Pidgeon's neck steady until an ambulance arrived.
"I kept saying, 'Take it easy Bill. Try to breathe."
Pidgeon was taken to St. Joseph Mercy Hospital, where his condition has improved from critical, nurses said Friday. LaFerier didn't learn until Wednesday morning that a woman was arrested in the case.
Investigators said 44-year-old Kimberly Morse of Ann Arbor was driving with a blood-alcohol level of more than three times the legal limit when she crashed into Pidgeon and left the scene. Deputies said a state trooper arrested her when she crashed again at US-23 and North Territorial Road.
Morse was arraigned Thursday at the Washtenaw County Jail on charges including failing to stop at an accident causing serious injury and operating while intoxicated second-offense.
County sheriff's Detective Katrina Bourdeau said in court that Pidgeon was on a ventilator in the intensive care unit and suffered multiple broken bones. She asked for a $250,000 cash bond.
Morse's attorney, Rick Convertino, said Morse has a 16-year-old son she has to support. Convertino said Morse's father could look after her and ensure she doesn't drive and appears in court. Convertino asked for a lesser bond.
Magistrate Thomas Truesdell said he considered Morse a danger to the community and set bond at $150,000 cash or surety. Morse is scheduled to return to court March 27 for a preliminary hearing.
LaFerier said he was fortunate to have found Pidgeon. LaFerier volunteers as the coordinator for the department's reserve deputy program and was driving home after meeting with reserve deputies.
"I think me being there, hopefully saved his life."
Lee Higgins covers crime and courts for AnnArbor.com. He can be reached by phone at (734) 623-2527 and email at leehiggins@annarbor.com.