Posted on
Thu, Mar 15, 2012 : 5:59 a.m.
Bad break-up leads to spring break tragedy
By Rich Kinsey
Editor's note: The names of the couple have been changed in this column to protect their families.
On the Thursday of spring break week many years ago, Jack was drinking a few beers and playing cards with a group of friends who also did not have the time, money or inclination to vacation in more sunny climes. His friends asked him how it was going after his break up with Betty. Jack said better than he thought. His friends kidded Jack, "Dude, she is crazy. You better watch out man, she might shoot you!"
Jack just replied, "Yeah I know, but what are you going to do?" None of his classmates really knew and nervously laughed it off. It was too bad Jack had not gone home like his roommate or hit the beach somewhere sunny.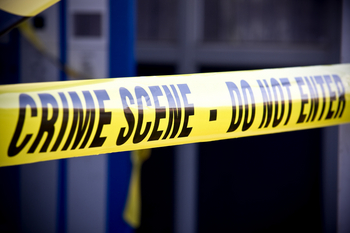 Flynt | Dreamstime.com
While Jack was playing cards, Betty was boxing up all the love letters and photographs of her and Jack. Betty had plenty of pictures in her apartment. Some on the wall showed Betty the gifted political science major next to then first lady Hilary Clinton.
In the past two weeks Betty had not taken the break up with Jack very well. She had never been in trouble with the law. Betty planned on becoming a lawyer. It was no problem for her to get a permit to purchase a handgun. She had no criminal history and she seemed quiet, but outwardly mentally stable so the permit was granted.
Betty bought a secondhand semiautomatic pistol from a local dealer who bought and sold precious metals, coin and jewelry. Somewhere she bought herself a box of shells for the pistol and her plan progressed.
Jack got home from playing cards and went to bed. There must have been a knock at the door from Betty sometime after 4 a.m. that Friday morning of spring break. Jack threw on a robe and let Betty in and returned back toward his bedroom. Betty followed him into the bedroom and dropped the box of photographs and letters on the floor.
Jack was apparently not deeply moved enough by box of sentimental treasures. Betty decided on one last dramatic gesture. She went out to Jack's kitchen and retrieved a steak knife and slit one of her wrists. She was bleeding as she walked back into Jack's bedroom and flipped on the light switch.
Who knows what the conversation was at that point, but Jack still clad in his robe sat up to listen and calm Betty down. At some point Betty had enough and pulled out the gun and stood over Jack. Jack put his hands up to block the shot but it was to no avail. Betty shot him several times while he sat on the side of his bed. Jack was dead.
Betty walked over by the box of treasures that meant so much to her and turned the gun on herself. Neighbors heard the shots and thought it was somebody pounding on a wall and went back to sleep.
Friends worried about Jack on Friday afternoon. They knocked and got no answer, tried the door and found it unlocked. They walked in on the tragedy and called the police.
I got called in to work this case as I turned on the main street outside my subdivision and was ready to enjoy the weekend with my family. It was just starting to snow. The rest of Friday night and Saturday would be spent trying to unravel this crime scene with my work "family"—the talented officers, detectives, administrative assistants, Prosecutor's Office and Medical Examiner's Office personnel who put this case together.
These cases illustrate very tough personal issues and many times those involved do not share their "problems" with their friends and loved ones. For those in Jack's circumstances it is best to let people know what is going on. Trust your instincts!
Tell family, friends, loved ones, co-workers or classmates around you what is going on and get them to be on the lookout for you. This may be difficult for students who want to be adults and do not want to worry their parents. What students must understand though is that parents' love, dedication to help and middle-aged wisdom really can come in handy with "life" problems like this.
If sharing with mom or dad is not an option contact Safe House Center (734-995-5444), Washtenaw County 2-1-1, your workplace Employee Assistance Program, social workers at your school or the Internet. Get some expert advice and get a plan. If in doubt and in crisis you can always call the police who can either help or refer you to someone who can.
If you find yourself in Betty's situation, first know that there is probably someone better for you out there in the world. Talk to friends, family, loved ones, classmates and co-workers and listen to the people you respect. If they think you need to speak to a counselor and get some help—DO IT!
If you are at a point that you are going to hurt or kill yourself or someone else you are in extreme crisis and need help NOW! Call 9-1-1 or the National Suicide Prevention Hotline at 1-800-273-TALK (8255) and speak to another person. Please get help before you make a huge mistake that can never be corrected.
Lock it up, don't leave it unattended, be aware and watch out for your neighbors.
Rich Kinsey is a retired Ann Arbor police detective sergeant who now blogs about crime and safety for AnnArbor.com. He also serves as the Crime Stoppers coordinator for Washtenaw County.