Posted on
Fri, Mar 2, 2012 : 8 a.m.
Gov. Snyder has put Michigan on a solid financial foundation, now we must reinvest in education
By Tom Watkins
Editor's note: A typo in the headline has been fixed.
Michigan's political leaders of both stripes spent the previous decade attempting to rebuild the state on a foundation in the clouds.
Both this year's budget and the next have done more to structurally align the state's finances than anything accomplished for decades. Gov. Rick Snyder's administration has put us on a solid foundation upon which to rebuild.
The $48.2 billion budget plan comes with strings attached and demands for results.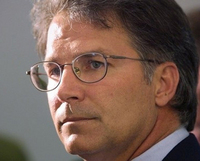 Historically, the state used one-time-only funding sources, like federal stimulus dollars, as a lubricant to protect the status quo as other budget gimmicks were used to put off tough decisions and avoid getting the state's fiscal house in order.
Synder has laid out a second budget plan that is not just about "spending money", but seeking ways to invest it in our collective futures. His second budget presented to the Legislature witnesses a revised budgeting model based on hard numbers, fiscal prudence, and reality.
Previous state budgets were goodie bags meant to appease Lansing's lobby-class by incrementally layering more money, like sedimentary rock, on programs --regardless of results. Gov. Snyder has made clear he is about demanding results and incentivizing success.
Now, when there are cries for more "spending," the governor is re-directing the conversation to results and "value for money" by changing the budget calculus to the five "R's:" Restructure, Reform, Reinvent and Reinvest in Results.
This new model stops the historic "spend and pretend" game of the past that delayed having to recalibrate the state's finances to a new, more austere, reality. It appears the days of kicking the can down the road are over.
Education Results Matter
Michigan should invest in our public schools as a strategy to help make us competitive on the world stage.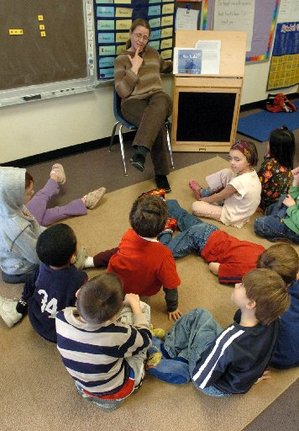 File Photo | AnnArbor.com
Yet the historical funding formula of simply determining what revenue was available and disbursing under the School Aid Fund is the equivalent to pushing all your chips into the middle of the poker table and declaring "all in" while holding a lousy hand. The educational payoff for the students has been anemic at best.
Schools now must accept "best practices," meet goals, and work collaboratively to save money.
A new report by the Michigan-based Education Trust-Midwest (www.edtrust.org/midwest), demonstrates how poorly Michigan is measuring up when compared with national leading states. The report points out that Michigan's African-American fourth-graders were ranked last in the nation.
This poor performance cuts across minority and middle and upper-income school districts, impacting far too many students and Michigan's future.
Simply stated, Michigan ranks 21st in the nation in K-12 funding and we are not getting a fair return on the investment being made.
The governor has emphasized "ROI" - a return on investment - in his first two educational budgets including:
• Providing incentive money to encourage school districts to become efficient and share services to reduce costs.
• Rewarding school districts for producing a years' worth of academic growth for a years' worth of funding.
• Investing in quality pre-school learning.
• Supporting quality choice and the utilization of technology and e-learning to advance quality education.
• Addressing unsustainable health care costs.
These policies have changed the debate from one of simply MORE spending to one that demands, expects, and rewards results.
Critics point out that the Snyder administration has not provided the same rigor and accountability for business -- expecting cost benefits and dashboard metrics for those billion-dollar business tax breaks, with jobs yet to be produced -- as he has for education.
The governor can certainly do better. It is right to expect "value for our money" across the board.
Let's stay out of the clouds -- we need to firmly plant ALL Michigan's spending and tax policies on solid ground and produce results.
Tom Watkins is a former Michigan state superintendent of schools and state mental health deputy and director. He is a U.S./China business and educational consultant. He can be reached at: tdwatkins88@gmail.com.