Posted on
Sun, Aug 28, 2011 : 5:55 a.m.
New data shows U-M should rethink more-parking mantra, put new garage on hold
By Guest Column
In all the debate over the Fuller Road Station project, one question has gone unasked: does the University of Michigan need more parking? Leaving aside the issue of the City of Ann Arbor's stake, is continued parking expansion in the interest of the university itself?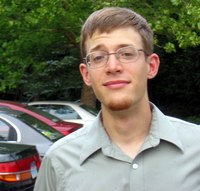 Certainly, U-M itself has thought so for years. "The only solution to the campus parking problem is more parking," the dean of our College of Architecture and Urban Planning said in 1956. Over the past decade, U-M has added 2,300 new spaces in parking garages. This year, however, as part of its Integrated Assessment of Campus Sustainability, U-M sponsored a systematic study of parking use that concluded it's time to rethink the more-parking mantra. (Download the final report at
www.graham.umich.edu/pdf/phase2-transportation.pdf
.)
According to U-M surveys, parking at the hospitals and Central Campus is nearly full, but parking farther out is abundant, with more than 900 vacant parking spaces on average at both North and South Campus. Last fall, the Pfizer site's open lots contained another 700, not counting those still sealed off. In other words, U-M already has at least 2,500 vacant parking spaces, more three times the amount it's proposing to build.
As a result, the study suggested, more parking won't actually solve the campus parking problem. Instead, we might consider why we're not getting better use out of the parking we already have. Common-sense policies can solve the parking problem instead of kicking it down the road.
First, U-M can stop subsidizing parking. Right now, U-M requires academic units to contribute $142 of the cost of each parking permit. Not paying people to park is a good way to avoid having to build more parking.
Second, U-M can adjust relative parking prices to match demand at particular locations. On game day, landlords charge more for parking the closer their properties are to the Big House. U-M parking should follow a similar principle. This would make parking on Central Campus more costly, but it would reduce the time parkers spend searching for a space, since garages at the core of campus wouldn't be quite as crowded.
Third, in combination with the second strategy, U-M can enhance bus service to campus from outlying lots. Thousands of U-M staff already choose to save money by using U-M and AATA park-and-rides. More would if they could count on faster and more frequent transit.
Fourth, U-M can encourage more flexible parking payment options. If you buy a monthly parking pass, like most people do now, you'll be motivated to use it as often as you can. If parking sold on a daily or hourly basis, you'd be more likely to choose alternatives when they're convenient.
Fifth, U-M can adopt a salary-scaled parking system, like Yale has. It's only fair that parking spaces be priced relative to workers' ability to pay, and it ensures that the effects of a demand-based price system won't be disproportionately felt by those who can least afford it.
More than two dozen U-M faculty, including a past dean of the College of Architecture and Urban Planning, have petitioned President Coleman to consider this course of action. Four decks of concrete for cars doesn't advance U-M's sustainability mission, and the cost of the project works out to about $44,000 per parking space, roughly four years' undergraduate tuition. With the same total sum, U-M could boost bus service, provide local funds for a train station, and retain more to spend on things like financial aid.
A strategy of perpetual parking expansion may have made sense in the Interstate era. It doesn't make sense today, from the perspective of economics or ecology. By choosing cheaper, less polluting, and more effective alternatives, U-M has a chance to demonstrate the "Michigan Difference" and renew its commitment to be "leaders and best."
Joel Batterman is a U-M master of urban planning student with a concentration in transportation, and was a member of the transportation task force of Integrated Assessment of Campus Sustainability. He blogs at transportmichigan.org.