Posted on
Sat, May 14, 2011 : 4:07 p.m.
NWEA test will benefit students, teachers in the Ann Arbor Public Schools
By Guest Column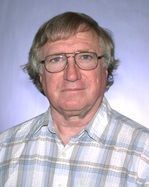 A recent AnnArbor.com article describing the Ann Arbor Public School District's plan to purchase the
NorthWest Evaluation Association's student evaluation tool
has sparked a number of comments. Many of these comments raised concerns over the wisdom of adding another standardized test at the elementary school level. I would like to address these concerns.
I understand that many parents will have as their initial reaction, "Oh no, not another standardized test." I know parents have a strong visceral reaction to any test that tends to categorize their child according to their score. I understand that learning is about curiosity and developing the tools needed to satisfy that curiosity, not about taking standardized tests. Believe me, I get it. However, learning is also about providing teachers with timely, relevant data regarding their students, and the NWEA product will be of tremendous benefit in providing this data.
Currently, students in grades 3-8 take one set of standardized tests per year, the MEAP, which is given in late September. This test is mandated by the state and is used to assess districts and schools under the "No Child Left Behind" law. It is also used to assess the level of achievement for each child. The MEAP has a number of shortcomings that I will not go into, but chief among them is lack of timeliness. For example, I received my son's MEAP scores only last week, a full eight months after he took the test. Since the test was administered in September, it really is a measure of what he learned the previous year. So the MEAP is essentially two years behind in measuring student performance - much too long a lag time to be of any practical use in addressing any deficiencies.
In contrast, the NWEA provides real-time student assessment. If a teacher administers a test on Monday, she will have the results on her computer on Tuesday. This means that teachers will be able to address problems immediately. Because the test can be given up to three times during a school year, it allows teachers to evaluate student progress throughout the year. And because the NWEA product allows for testing at the end of one school year as well as the beginning of the next year, it has the potential to quantify summer learning loss - a topic of much concern both locally and nationally.
Another major advantage of the NWEA product is that it permits learning assessment starting with kindergarten. There currently is no common assessment tool for K-2 students (the MEAP begins in the third grade). So the NWEA product will allow teachers to identify struggling students and provide appropriate interventions at a much earlier age. Giving the test to incoming kindergarten students will provide a base line to help identify those students who start school at a disadvantage, will facilitate interventions at the earliest possible time, and will allow teachers to assess student improvement relative to that baseline.
Yet another point is that the test is dynamically interactive, meaning that the level of difficulty adapts to the level of proficiency exhibited by the child taking the test. In other words, if a student taking the math test gets the first five answers correct, it will move to a higher level of difficulty (rather than making the student slog through another 20 or so similar problems). This allows the test to provide a much more accurate idea of where a particular student is performing, relative to the full spectrum of subject matter. For example, it might show that a student is fully proficient when it comes to performing mathematical operations (such as addition, subtraction, etc.) but just doesn't get fractions. This is in contrast with the MEAP, which provides only an overall assessment of where a student is relative to grade level.
Although the NWEA can be used to assess teachers. I see this as being of secondary importance. The most important advantage is that it will provide objective, real-time student assessments at various points throughout the school year, and will help teachers provide appropriate support and interventions as needed. The ability to evaluate the impact of individual teachers on student performance is an important secondary benefit. However, teacher performance will continue to be based on a multitude of evaluative measures, with performance on standardized tests being only one.
Many people have a strong negative reaction to yet another standardized test. They object to the amount of time it takes to administer, and also to the tendency to "teach to the test". I believe that both these concerns are overstated. As noted previously, this is not "another" test for K-2 students, as no test is currently in use for this age group. The amount of time it takes to administer the NWEA tests is pretty minimal - less than an hour per test (for the youngest students, as little as 20 minutes). And I would argue that the dynamic interactive nature of the test makes it much harder for an instructor to "teach to the test". Finally, because tests are given multiple times throughout the year, the importance of a particular test given on a specific day is diminished.
In short, I strongly believe that the NWEA product will be an outstanding tool for teachers in our district. It will permit much more timely feedback regarding how well students are doing, will permit an assessment of student progress at various times throughout the year, and will allow teachers to make adjustments in student interventions according to what is and is not working. And by focusing on student progress within a given year, rather than comparing year-to-year performance based on a single data point, it will also provide a much more relevant and objective tool for evaluating teachers.
I hope parents, teachers and other community members will maintain an open mind regarding the NWEA product, and will take the time to learn more about how it can benefit students, teachers and the district as a whole.
Andy Thomas is the secretary on the Ann Arbor Board of Education. He may be reached at thomas3@aaps.k12.mi.us.