Posted on
Sat, Jan 14, 2012 : 5:58 a.m.
Q&A with Dr. Sahar Swidan - Why there are prescription drug shortages
By Lucy Ann Lance
If you take prescription medication, you may be experiencing difficulty obtaining your prescriptions because of a nationwide shortage of some drugs.
There were 267 new prescription drug shortages last year, an increase from 211 reported in 2010. In 2004 there were only 58. These figures were recently compiled by the University of Utah Drug Information Services, which tracks national drug shortages. We talked about the shortage and other prescription drug issues on 1290 WLBY this past week with Dr. Sahar Swidan, owner of Pharmacy Solutions on Ann Arbor's Jackson Road.
Lucy Ann: Why has there has been an uptick in shortages of certain prescription drugs recently?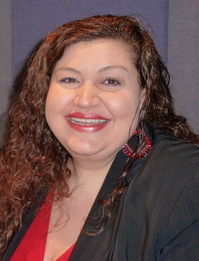 Dr. Swidan:
There are many reasons for that. Part of that sometimes is that it's a raw material issue with the drug manufacturers. Even us as compounders, we have services where we compound a lot of medications in the raw. Sometimes you're unable to obtain the raw materials. Also, because some of the drug companies have become so large and they keep merging together, if it's not a blockbuster drug and the money is not worth it to keep that drug line, sometimes they will stop manufacturing that drug. Even if there are other alternatives on the market, they'll stop making it because of that also.
Lucy Ann: You have become known as an expert in pain management, and were featured in on ABC's 20/20. I think a big problem we have in this country is an addiction to pain medications, like Vicodin. What happens? Why do some people get hooked?
Dr. Swidan: There are a lot of different reasons. We use the term addiction very loosely. These medications you become physically dependent on, meaning if you abruptly stop them you can get really sick. But we become physically dependent on heart medications, where if you abruptly stop them you can get really sick. Addiction is a disease. Not every patient who uses Vicodin is forging prescriptions, doctor-shopping, pharmacy-shopping, and breaking into pharmacies. Obviously that's more of a disease, an illegal disease if you will. Addiction verses physical dependence are very different terms. Most patients become physically dependent on them, but they're not necessarily addicted.
Lucy Ann: But what happens when it starts to impact your life and others around you in a negative way?
Dr. Swidan: The way these medications work is that you become physically dependent on them and if you stop them abruptly you'll go through physical withdrawal and probably psychological withdrawal, so you can get really sick. People become physically dependent and, in the extreme cases, addicted. Most patients use these medications for legitimate pain uses, but definitely there are a few where it's abused and it's not used only for pain management. Some of these medications do make people feel good and give them a high so they like the feeling and in that setting, it becomes used for a different reason. It's not for their pain. And sometimes, most of the patients will tell you, "They don't even help me that much." They don't like them. They make them sleepy, they make them tired, they're fatigued, they're not thinking straight, and so a lot of times they don't like to be on them. It's just that they don't know what else they can do to manage their pain because they're miserable from the pain.
Lucy Ann: There are other things they can do?
Dr. Swidan: Physical therapy has shown to be helpful, water aerobics, some of the supplements and vitamins have been shown to hugely help with increasing pain management. Diet is very important for pain management. Topical pain medications that we use where some of the medications can be applied directly to the area of pain versus taking a pill and having it go everywhere and maybe get to the site of the pain. There are a lot of integrative methods of pain management. Looking at hormones and optimizing people's hormones sometimes can really help with their pain management also. Opiates patients use can cause a lot of hormonal deregulation in the body, so sometimes fixing the hormones, fixing the diet, some of the supplements in vitamins, some of the topical pain medications, physical therapy, and occupational therapy all in a comprehensive approach, can help patients achieve the best pain management.
***
Note: There are now strengthened provisions for drug manufacturers to report shortages to the U.S. Food & Drug Administration, however they are not required to do so. The FDA maintains a list of drug shortages on its website at www.fda.gov.
Lucy Ann Lance co-owns Lance & Erskine Communications, which produces "The Lucy Ann Lance Business Insider" (M-F, 8 a.m.-11 a.m.) and "The Lucy Ann Lance Show" (Saturdays, 9 a.m.-12 p.m.) on 1290 WLBY. The programs are live streamed at www.1290WLBY.com, and podcast on www.lucyannlance.com. The above interview is a condensed version of a longer conversation that is edited for clarity. The complete audio interview is posted online at www.lucyannlance.com.