Posted on
Sat, May 14, 2011 : 5:56 a.m.
Q&A with Liz Margolis: Ann Arbor school official talks about funding, consolidations and emergency financial managers
By Lucy Ann Lance
The Ann Arbor Board of Education recently held a session with Michigan lawmakers to discuss the state funding crisis and its impact on the public schools. Prior to that event, Liz Margolis, the communications director for Ann Arbor Public Schools, appeared on The Lucy Ann Lance Business Insider on 1290 WLBY to discuss areas of reform the school district would like to see enacted. Here's an excerpt of the conversation Dean Erskine and I had, as Margolis outlined what they want lawmakers and the governor to understand.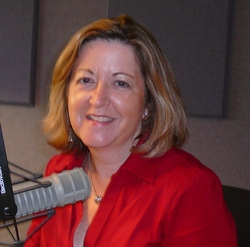 Margolis:
One of the main things is the pension. Twenty-four percent of the employee's salary goes into a pension fund at the state. The districts have no control over what that percentage is and every year the state raises that percentage, and frankly it's something that we cannot do. It's really one of the main reasons that we continually have a structural deficit because the pensions keep going up, and so we really need to have a solution to that pension program at the state level.
Lucy Ann: As the governor looks to the school districts and municipalities to realize cost efficiencies, much of that can happen up at the state level with our lawmakers, too?
Margolis: Yeah, exactly, and we really think it's past time to have a serious look at Proposal A. Has it done what it's supposed to do when Gov. Engler brought it forward? It may have done that for a few years, but since the recession hit, it really has not done what it's supposed to do as far as equalizing per pupil funding and many communities would like the local control back. We would like to let our community dictate what funding is supported for the public schools. Right now, 70 percent of the tax base that comes in from Ann Arbor dollars, from Ann Arbor district dollars, goes back to the state and that's another issue that we'd really like the state to take seriously and look at.
Lucy Ann: What's the idea behind calling it K-20 funding now?
Margolis: That is what the governor's calling it. He's caging the education budget as a PreK-20, and that's one of our issues. He's taking some of the money that he calls surplus; but I'll tell you, Lucy Ann, that it's really not surplus. It's money that they pro-rated and took from the public school districts from the past two years in the middle of the school year. They're calling it a surplus but the governor is proposing that that money goes to universities, and that is very troubling to us because universities raise money and, obviously, can raise tuition. Public schools have no way to gain that revenue. So we're really unhappy about the move to take that money out of the PreK-12 budget and move it to the universities and sort of cage this as a PreK through the end of college, because it's apples to oranges.
Dean: Liz, Saline Schools Superintendent Scot Graden made a comment on our show recently that surprised us. He said he could envision a situation where there may not be any more public schools. Is the situation really that dire?
Margolis: It's pretty dire. I would not say that, because frankly this is a democracy, I still hope, and public schools, I think, are some of the basics of that democracy. I think what you will see, though, are fewer school districts, and that's not necessarily a bad thing at all. I think you'll see more consolidation, but frankly the erosion to the support of public education in the state of Michigan is really at critical levels. Something has to give and opening up more charters really isn't the answer.
Lucy Ann: Explain the difference between charter schools and the traditional public school system. They are part of the public schools, so what is the difference then?
Margolis: Well, they are, they receive per pupil funding, so they receive state dollars. They're not part of the public schools. Here in the Washtenaw County area, the Washtenaw Intermediate School District keeps sort of a loose track of them, but they don't have to follow the same rules. That's one of the things that we're going to be asking, is that charter schools be looked at and assessed the same way public schools are. That is really important because we're finding that charter schools are not educating our students as well as public schools are, in this area (Washtenaw County) at least.
Lucy Ann: When you say that they don't have to follow the same rules, can you give us an example of what rules you're talking about?
Margolis: They don't have the same kind of funding requirements that we have to follow. They don't have the same kind of reporting. Their data is not reported out like the data is reported out for our MEAP testing. There are a variety of things that they are not required to do that the regular public school districts are required to do, but they (still) receive the funding. I'll tell you what we see sometimes in this district, and we see it a lot, is that students are recruited by some of the local charters to enroll and they do that right before Count Day in the Fall. Local charters get to count them and soon after, these students come back to us.
Lucy Ann: Really? And then you don't get the money?
Margolis: And then we don't get the money. And that's a real problem and we have taken that to the state level a number of times to dispute that, but the state has not acted on that.
Dean: Liz, backing up to something you said earlier. You are under state guidelines in regards to pensions to contributions. So, Gov.Snyder, rather than tackling it himself like other states are doing, is kind of laying it back into your lap, the public schools around the state, and you have the specter of emergency financial managers looming over you. Does it feel like you're between a rock and a hard place?
Margolis: Well, as far as the pensions go, the state dictates what percentage we contribute per employee and that's where we have no control -- absolutely no control -- and so there needs to be a different pension model at the state level. The emergency manager, you're right. One of the things we say around here is those emergency managers are only next to God in their control. There are two districts in Washtenaw County that are in deficit spending, Willow Run and Ypsilanti. I'm sure they're very concerned with the governor's new plan to bring emergency managers in there. Ann Arbor is not in this position yet. We still do have a small fund balance that covers the two months when the state does not make any payments to us, but that is a huge concern because those emergency managers can come in and basically wipe out everything in that district -- they can wipe out all the contracts, they can wipe out any kind of invoicing that is due to contractors. Districts really have no input on it at all.
Lucy Ann: But if a district is at that point and is failing and is not climbing out of that deficit, why not have someone come in and fix it, no?
Margolis: Well, yes something needs to be done, but we're not sure the emergency managers are the ones to do this because they don't have a basis for K-12 education. Let's say they decide to consolidate some of the districts, how is that decision made? Is it based on boundary lines? Is it made based on the surrounding districts and who can best handle them? Are these districts that are being told they have to consolidate, do they have to fund it at the incoming district's level or are they going to get some more funding to help to service those school districts that are being consolidated? There are a lot of unanswered questions out there.
Lucy Ann Lance and Dean Erskine own Lance & Erskine Communications, which produces "The Lucy Ann Lance Business Insider" (M-F, 8 a.m.-11 a.m.) and "The Lucy Ann Lance Show" (Saturdays, 9 a.m.-12 p.m.) on 1290 WLBY. The programs are live streamed at www.1290WLBY.com, and podcast on www.lucyannlance.com. The above interview is a condensed version of a longer conversation that is edited for print. The complete audio interview is posted online at www.lucyannlance.com.