Posted on
Sun, Mar 18, 2012 : 7 a.m.
Walking on paths in Gallup Park a dangerous undertaking with bicyclists zooming by
By Letters to the Editor
As everyone who was in this area knows, Sunday, March 11, was a beautiful spring day. Not surprisingly, hundreds of people of all ages flocked to our wonderful Gallup Park to walk, jog, roller blade, and bike along its trails. We walked mainly on the busiest trail, the paved pedestrian/bike path that is a section of the border-to-border trail.
Unfortunately, we were reminded again and again of the potential danger of mixing pedestrians with high-speed bicycle traffic on the same relatively narrow path.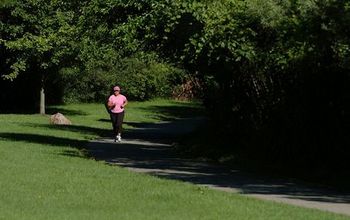 File photo | AnnArbor.com
Fortunately, we did not witness any accidents, but we were often unpleasantly startled by bicycles zooming past us from behind without warning. How can they know when a pedestrian (especially a child) might decide to stop going straight ahead and move across the path to the left (to view a plant or a bird or whatever reason)? We are very concerned that sooner or later there is going to be a serious bicycle-pedestrian accident in Gallup Park.
We realize that it would be inappropriate to recommend the elimination of bicycles from Gallup Park. However, we do think the mixing of pedestrians and bicycles could be made safer if certain rules for bicycles were prominently posted at various access points.
Specifically, we think that bicyclists should be told to cycle cautiously and always to call out a loud warning and slow down (at least to not more than 10 mph) when passing pedestrians from behind. Some of the bicyclists who passed us did call out before passing us (usually just "on your left"), and we always thanked them when they did so, but even they rarely slowed down unless there happened to be a bunch of pedestrians that they had to thread their way through.
Personally we prefer the warning "bike on your left" so that it is clear what is coming past us.
We hope that the Park Department and the Park Advisory Council will discuss this problem, and that something like we have suggested will be done in the near future to reduce the likelihood of a serious bicyclist-pedestrian accident in our much-valued Gallup Park.
Art and Shirley Wolfe
Ann Arbor