Posted on
Thu, Jul 18, 2013 : 8:21 a.m.
Pam Byrnes announces she will run against Tim Walberg for Congress
By Ryan J. Stanton
This story has been updated with comment from Walberg's communications director.
Former state Rep. Pam Byrnes, a Democrat from Washtenaw County's Lyndon Township, announced Thursday she's running for Congress to help fix a "broken system" in Washington.
Byrnes is seeking the 7th District seat held by Tim Walberg, a Republican from Tipton who unseated Democrat Mark Schauer in 2010 to regain the seat.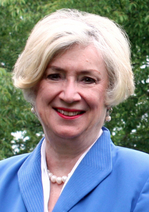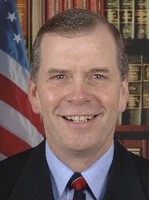 Walberg held the seat in 2007 and 2008 before losing to Schauer in November 2008.
Byrnes will take her shot at unseating Walberg in 2014.
"Washington is broken and Tim Walberg is part of the problem. He puts special interests and corporations ahead of middle-class Michigan families," Byrnes said in a statement.
"I have a track record of working across the aisle to get things done and create opportunities to help middle-class families thrive."
Byrnes pointed to her past work on a cottage food bill to help local farmers and small entrepreneurs, and legislation to cut her own pay and end lifetime healthcare for state lawmakers.
In response to Byrnes' announcement, Sarah Kuziomko, a spokeswoman for Walberg, released a written statement.
"Congressman Walberg is focused on building a healthy economy and working with colleagues to help hardworking taxpayers by making government live within its means, improving education and workforce training, stopping the IRS from abusing citizens, and repealing the government takeover of health care that is raising costs and hurting families," Kuziomko said.
Byrnes lost to Ann Arbor Democrat Rebekah Warren when she ran for state Senate in 2010. Byrnes then headed to China in 2011, taking a position as executive director of the University of Michigan's joint institute with Shanghai Jiao Tong University.
Byrnes told AnnArbor.com she's back from China now.
Byrnes said having a broken system in Washington means middle-class families are falling behind, and politicians still are giving tax breaks to corporations that ship American jobs out of the country while making it more expensive for children to get a good education.
"I believe the economic and educational needs of the middle-class should come before special interests and big corporations," she said.
Byrnes, a lawyer and small business owner, lives on a small farm outside of Chelsea with her husband, Kent Brown. She is the former director of Washtenaw County Friend of the Court.
In her more recent role in China, she oversaw a program that provides University of Michigan students and faculty a platform to engage in engineering education and research in an international setting, often collaborating with Michigan businesses, such as General Motors and TRW.
Walberg was a pastor for nearly 10 years. He was elected to the Michigan House of Representatives in 1983 and served until 1999. As an elected official, he has been a voice for less government spending, lower taxes, fewer regulations and calls himself a defender of traditional values.
Ryan J. Stanton covers government and politics for AnnArbor.com. Reach him at ryanstanton@annarbor.com or 734-623-2529. You also can follow him on Twitter or subscribe to AnnArbor.com's email newsletters.