Posted on
Fri, Jun 7, 2013 : 5:59 a.m.
Pho House set to re-open following temporary closing in late May
By Chelsea Hoedl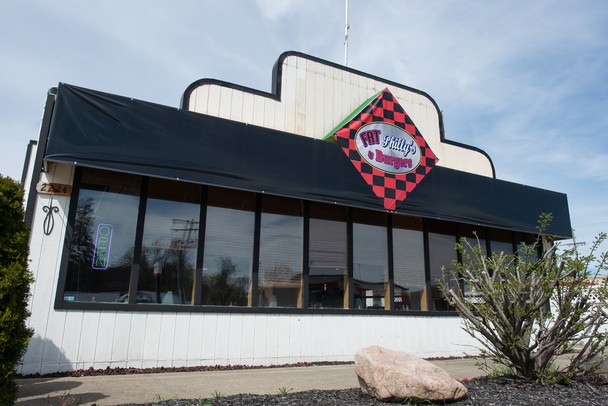 Courtney Sacco I AnnArbor.com
Despite a street sign declaring "Pho House Now Open," the restaurant temporarily closed its doors in late May due to equipment failure, according to a note taped to the door.
Following a routine health inspection on April 2 that resulted in several health code violations, Pho House owners made the decision to close its doors at 2224 Washtenaw Ave., while it made some updates to its facilities.
Pho House originally opened in Ypsilanti Township in February of this year.
During the inspection, four priority violations were given to the restaurant, which are considered the most serious offenses. Included was storing meats bought from unapproved sources in the freezers, not properly cooling some items, having dirty preparation surfaces and having items sitting out at room temperature that should be refrigerated, according to the inspection report.
Violations also included five priority foundation violations and three core violations.
Kristen Schweighoefer, Environmental Health Supervisor with WCHD, said inspectors disposed of most of the restaurant's food because it was being stored at improper temperatures and refrigerators weren't properly working. Electrical issues also created problems for the restaurant.
While Schweighoefer said the health department didn't force the restaurant to close, she did say closing was one of several options presented by the health department inspector to fix the problems. Ultimately, closing was a mutual decision.
"The restaurant decided to close while they were taking care of those items," said Schweighoefer.
Schweighoefer said the restaurant plans to re-open some time in the next week, but did not have an exact date.
Chelsea Hoedl is an intern reporter for AnnArbor.com. She can be reached at choedl@mlive.com.