Posted on
Mon, Feb 20, 2012 : 3:03 p.m.
Pittsfield Township residents to get hands-on experience with firefighter, police techniques
By Danny Shaw
Pittsfield Township residents will get the chance to see how firefighters, police officers and other emergency personnel do their jobs in an upcoming training seminar.
The Citizens Public Safety Academy is a new program beginning in March that aims to educate area residents with hands-on demonstrations of public safety operations, CPR lessons and first aid tips.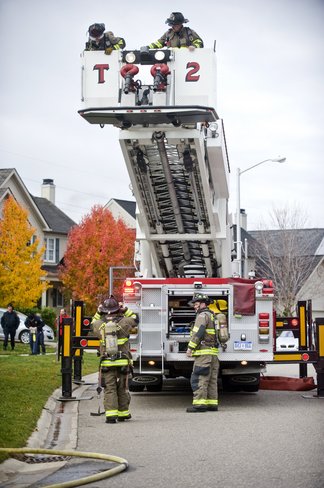 AnnArbor.com file photo
Ever wonder what tools firefighters and police officers use? The academy also offers instruction and insight about their gear and how it all works.
Thermal imaging cameras, evidence processing, weapons and tactics, 911 dispatch operations, search and rescue, CPR and first aid techniques will be highlighted during the month-long training, according to a news release.
The sessions will also teach attendees about the day-to-day tasks of 911 operators, firefighters and police officers by helping to answer questions like "Why do so many firetrucks go to a call?" and "What happens when you dial 911?"
"We hope that everyone that attends this academy will have a better understanding of what public safety personnel do," Fire Chief Sean Gleason told the Ann Arbor Journal, "and hopefully they can learn something out of it and use it in real life."
Pittsfield residents can download the application for the free training classes. Class sizes will be limited and participants must be at least 18 years old, according to the release.
Every Tuesday from March 20 to April 24 classes will be held from 6 to 9 p.m. in the training room of the Pittsfield Township Department of Public Safety.
Watch an Ann Arbor Journal interview with fire Chief Sean Gleason below:
Contact reporter Danny Shaw at 734-623-2544 or dannyshaw@annarbor.com.