Posted on
Mon, Feb 18, 2013 : 5:30 p.m.
Ray Knight, founder of Ann Arbor's Knight's Steakhouse and Knight's Market, dies at 84
By Lizzy Alfs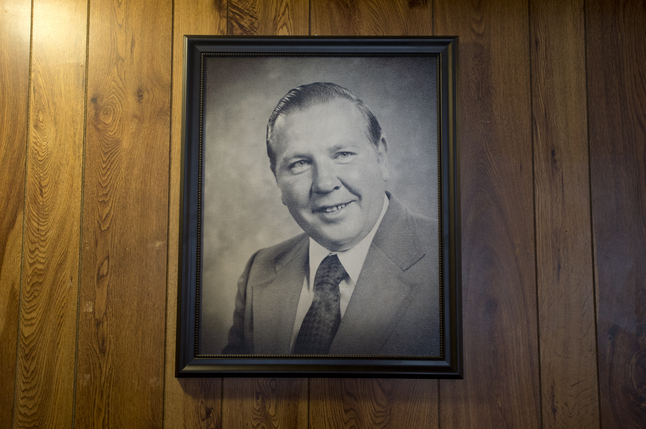 Melanie Maxwell | AnnArbor.com
Born and raised in Ann Arbor and remembered as one of the "original townies,"
Ray Knight
's five children say their father touched an extraordinary number of lives in this community.
Knight died Saturday at the age of 84 at his home near Knight's Steakhouse on Dexter Avenue.
"He touched a lot of people," said Bob Knight, Ray's eldest son, who helps run Knight's Meat Market on Spring Street and cuts the meat. "He taught us how to be good to everybody…and he never needed anything from anyone."
Between five kids, there is a lot to say about their dad: he was generous, passionate, hardworking, tough, caring and quirky.
Ray opened Knight's Market, at 420 Miller Ave., in 1952, transforming an existing business into a quality meat market. In 1984, he purchased Annie's Dugout at 2324 Dexter Ave., opening the now iconic Knight's Steakhouse. Over the years, Ray had a brief stint as general manager at the Ann Arbor Country Club, and he catered parties and fundraisers in the community — often free of charge. Eventually, he opened a Knight's Steakhouse in Jackson.
"He was one of the hardest workers I know. That's what he did; he worked every day," said his son, Chet Knight, who oversees maintenance for all of the Knight's properties.
He gave a lot and expected nothing in return — like the time he gave away his Rolls Royce golf cart to a man in northern Michigan who had trouble walking up his driveway. Ray cooked on Thanksgiving Day so people could get carryout meals from the restaurant; he donated food to fundraisers; he loaned friends money; and he had a habit of putting customers on charge accounts, letting debts pass unnoticed if customers didn't have the money to pay.
"He did a lot of those things," said Don Knight, who runs the restaurant on Dexter Avenue. "Things we didn't even know about…he'd give you the shirt off his back if you needed it."
Growing up, the five siblings knew they'd be involved in the family business. They all have their roles, and although Ray never defined those for them, it just flows. Bob and Sherry Bedolla, Ray's only daughter, run the market. Don handles daily operations at the restaurant. Chet handles maintenance and Jeff Knight oversees the business side of things. They also have fiercely loyal employees who have worked with them for years.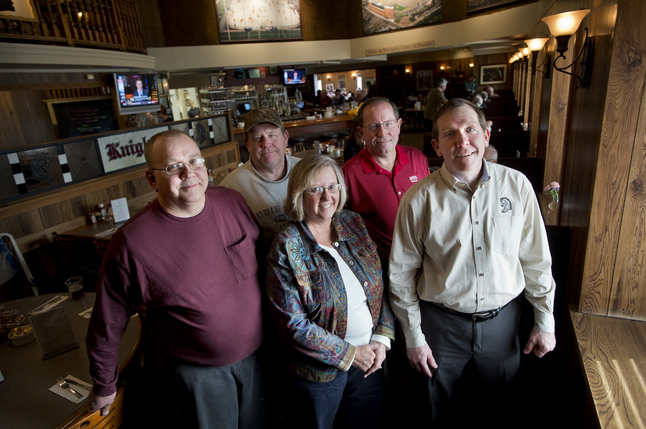 Melanie Maxwell | AnnArbor.com
The siblings look after one another, they make each other laugh and they banter like all families. And thanks to their dad's influence, they share a passion for good food, hard work and the Ann Arbor community.
Ray built successful businesses by working a lot and staying consistent with his products. His children can only recall their dad taking a single sick day in his career, although he had a passion for playing golf and cards. Asked when Ray stepped down from daily operations, Bob joked: "About six days ago."
"Traveling to him was going to Dexter," Don added. "That was one of his famous quotes."
Ray's health started deteriorating in 2010 when his wife, Mary, died.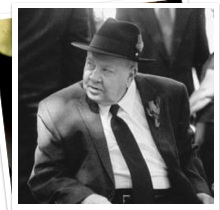 Nie Family Funeral Home
"He kind of quit," Don said.
He got an infection in his leg, and Jeff said that's when he stopped coming into the restaurant, choosing to stay home instead. He was diagnosed with stage 4 lung cancer about a month ago and was being cared for at home. He died Saturday morning.
A large picture of Ray hangs in the restaurant on Dexter Avenue — a tribute to the business he cultivated from day one. Founded on good food, strong drinks and a sense of community, the Knight family doesn't plan to divert the business from Ray's original vision.
"That's what he envisioned this place to be — an Ann Arbor townie hangout," said Jeff.
And with no signage out front except the black chess piece, to many people, Knight's Market and Knight's Steakhouse are both hidden gems in Ann Arbor.
"People come in here because they think it's Cheers," Bob joked.
Jim Chaconas, a commercial real estate broker with deep Ann Arbor roots, called Ray one of the "original townies."
"I've known Ray since I was a little kid," he said. "He was a very, very loyal man."
Chaconas remembered a group of men, including his father, Ray and Bill Fraser, sitting at Fraser's Pub in Ann Arbor every Tuesday.
"He worked really hard and he played really hard," Jeff said.
"He lived the way he wanted to live," Bob added.
Funeral arrangements are being made by Nie Funeral Home of Ann Arbor. A memorial is scheduled from 2 to 4 p.m. on Feb. 24 at the West Liberty location.
Lizzy Alfs is a business reporter for AnnArbor.com. Reach her at 734-623-2584 or email her at lizzyalfs@annarbor.com. Follow her on Twitter at http://twitter.com/lizzyalfs.