Posted on
Fri, Jan 20, 2012 : 5:58 a.m.
Road Commission plans busy road construction season this year with 22 projects
By Lisa Allmendinger
Those orange barrels will be all over the county this year as the Washtenaw County Road Commission plans 11 road, guardrail and drain projects, plus an additional 11 paving projects during the construction season.
And these do not include additional projects that will be planned between the townships and the Road Commission as elected officials begin meeting with road commissioners to plan local road improvements.
Sheryl Siddall, director of engineering, said many projects are on the books for this construction season.
Lisa Allmendinger | AnnArbor.com
In Saline Township, $36,000 in guardrail replacements will take place on Arkona Road, west of Jordan Road this spring.
This summer, another section of the county's border to border non-motorized trail in Dexter and Webster townships will include the construction of a pathway from the Village of Dexter to Hudson Mills Metropark with an estimated $2.1 million pricetag.
In Ypsilanti Township, the Ford Boulevard Phase II project, which includes a mill and resurfacing of the road from M-17 to US-12 and the restriping of the road from four lanes to three lanes. This $200,000 project is expected to take place from August to October.
Fox Ridge Court in Lodi Township, a cul-du-sac off Pleasant Lake Road, will see an about $87,000 mill and resurface of its roads that will take place in June. This project is being funded by residents in the subdivision through a special assessment district.
In Pittsfield and Ypsilanti townships, Golfside Road between Packard and Clark roads in a joint venture with the Ypsilanti Community Utilities Authority will see mill and resurfacing as well as sanitary sewer work. The $1.1 million project is expected to begin in May and continue through July.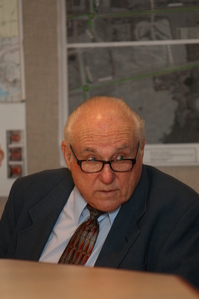 Lisa Allmendinger | AnnArbor.com
Washtenaw Community College and St. Joseph Mercy Hospital in
Ann Arbor Township
are combining resources to construct a center lane, a left-turn lane and remove the pedestrian tunnel on Huron River Drive near those two campuses. The extected cost is between $100,000 and $200,000.
Residents on Park Road, a gravel road in Scio Township, have petitioned the Scio Township Board to pave their gravel road. The about $200,000 project is expected to be paid for through a special assessment district and take place from August through October on Park Road to the end of the pavement at Birkdale Drive.
Also planned are paving - hot-mix asphalt milling and/or overlay projects on the following roads for 2012:
The about $710,000 first phase of this mill and overlay program consists of:
Austin Road - Dell Road to Saline City Limits
Austin Road - Schneider Road to Boettner Road
North Territorial Road - 0.5 miles east of Huron River Drive to Mast Road
North Territorial Road - Whitmore Lake Road to Spencer Road
Werkner Road - M-52 to Waterloo Road
The about $1.2 million second phase is expected to go to bid on March 2 and exact dates for the projects have not been determined.
Austin Road - Schill Road to Dell Road
Clark Road - Golfside Road to Hewitt Road
Dexter-Chelsea Road - Freer Road to Dancer Road
Dexter-Pinckney Road - North Territorial Road to the county line
Huron River Drive - Clark Road to WCC/St. Joseph Mercy Hospital
Platt Road - Textile Road to Ellsworth Road
In Superior Township, Plymouth Road from Dixboro to M-153 will see improvements beginning this summer. That segment of road will be milled and resurfaced. There will be a center and left-turn lane as well as a new traffic light at Cherry Hill Road. The project has an estimated cost of about $1 million.
Sugar Creek Drain extension will see improvements in York Township next winter at a cost of about $100,000.
In Lodi Township, Water Road from Wagner to the end of the pavement at the Pittsfield Township line will see about $390,000 in improved drainage. It's a gravel road that sees more than 1,000 cars per day, said Roy Townsend, managing director, and one that needs to be paved. In fact, the road was graded more than 32 times last year, Townsend said.
When asked by Road Commissioner Fred Veigel why it wasn't paved, he was told that it was a funding issue. If federal funds are used, the road will cost $1 million per mile and more trees will need to be removed and the road will need to be widened.
It's a situation that the Road Commission plans to discuss with residents and the township.
Willis Road Bridge over the west branch of Paint Creek, west of Whittaker Road, will be replaced at a cost of $750,000. The Augusta Township project is expected to begin in June and last through August.
Lisa Allmendinger is a regional reporter for AnnArbor.com. She can be reached at lisaallmendinger@annarbor.com.